Uganda- Turkey Juggling The International Law On Extradition
By Rama Omonya and Swalleh Gule
For those who dare to know:
Uganda and Turkey are currently embroiled in a political international relations saga of how to handle one Ugandan social media blogger, one Fred Lumbuye Kajjubi.
Lumbuye is a Ugandan dissident who has been a resident of Turkey for sometime. Lumbuye has used Turkey as his base to send scathing on-line audio videos that have been so critical to president Tibuhaburwa in person and to his government policies in general.
Advertising

Lumbuye etched his name in the hearts of many Ugandans during the country's campaigns for the January 18, 2021 presidential elections. He consistently aired messages decampaigning President Tibuhaburwa.
In doing this, Lumbuye gathered vast Ugandan youth following with lot of what one would term as "classfied goverment information" he has all along been disseminating to the general public, to the chagrin of the Kampala administration.
Rama Omonya and Shaleh Gule are here to analyse the intricacies involved in getting the man in the news Fred Lumbuye Kajjubi deported in Uganda.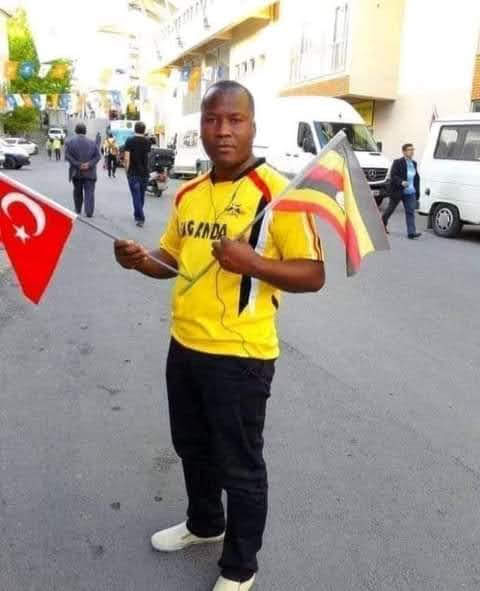 Turkey has application to join full EU membership still pending since 1959. About 35 Negotiation Chapters remain and only one has been concluded. Any one member of EU can Veto the conclusion of any Chapter. Its Institutions must also endorse the negotiations.
Extradition is an International Law matter. It requires due process in Turkish Courts. If it comes out that a foreign citizen was abducted, with knowledge of Turkish Authorities (tacit or otherwise), and repatriated without due process, then Turkey will have a big hurdle on its Human Rights Negotiation Chapters.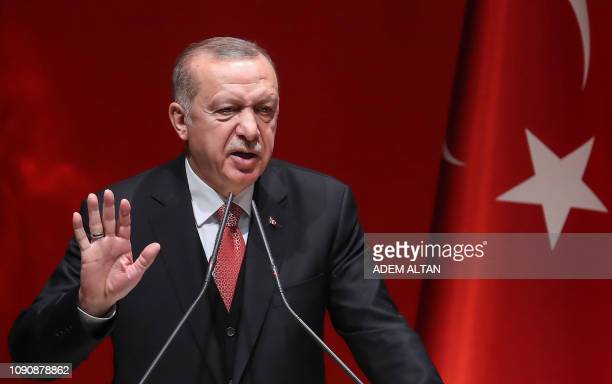 A strong lobby by Lumbuye's handlers in any of the European Capital, will make Turkey sweat. Probably, they are already!
My two cents:
If indeed Lumbuye was kidnapped (arrested) by Turkish authorities or with their knowledge, and flown to Uganda, Turkey may forget joining full membership of EU. EU Human Rights Frameworks are one of the hardest to conform to in the whole globe.
Turkey can redeem itself by recalling the disident if still on board. Have him tried for his crimes and or entertain his applications for Asylum
Turkey has a very good diplomatic relationship with Uganda and a good trading relationship. Most land based investors in Uganda are of Turkish residency. Any recall, would anger Uganda. But, that's a lesser risk than facing the hurdle in Human Rights Chapter negotiation with EU.
Whatever happens, an interesting international law phenomenon is at play with costly consequences to Turkey.
Indeed Turkey has struggled to join the EU for the last almost a century. The main motive has always been the political leverage as a member to benefit from trading opportunities of the block. As the EU dragged its feet to approve Turkey's application for the membership, it has learnt to have a resilient economy by establishing specific grooves in the global economy and commerce, particularly the apparel industry. It is now creating space for itself in the lucrative arms trade. Tactical vehicles and drone technology hitherto dominated by US sold exclusively to its allies in Europe and ME. The successes of Turkey's home developed drones in liberating Nigornokarabakh from Armenians by Azaris and forcing Western and Arab backed renagate Gen Hiftar to negotiating table to resolve the post-Gadafi chaos in Libya.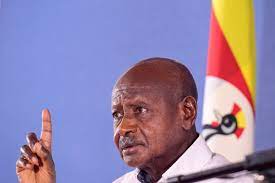 Turkey seems now contented not care with EU fancy ideas of human rights because of building an economy not necessarily reliant on EU. The abduction of one Ugandan political activist with an obscure name may not be a bother for Ankara. Besides, Turkeybhas boldly been repressive to its citizens with dissenting voice right under the nose of EU.
Turkey has the money for direct foreign investment in the region, including Uganda at the time when the vanguards of democracy and human rights are seriously reconsidering their priorities. Leave alone the vaccine discrimination bluntantly witnessed in face of the global pandemic.
Turkey considers this region of economic and political importance because the PKK leader evaded Turkish authorities for decades but was arrested and deported from Kenya. The investigations for thr failed coup in Turkey against democratically elected government had some leads here in Uganda. For starters, some Turkish funded by private schools in Uganda are now directly managed by the Turkish authorities through their consulate in Kampala. The original owners have become fugitives.
Uganda had strategic diplomatic relationship with Turkey which seemed to have been considered more important than human concerns.
International law is inherently designed to police the weak. As Russia feels pushed into corner by US, Turkey provides a shoulder to lean on. An apology was enough by the Turkish leader for having intentionally shooting down Rusian jet fighter in Syria.