Ssewanyana , Ssegirinya: Was Justice Dispensed?
According To Uganda's Minister Of Justice, The Members Of Parliament Were Released After Negotiations Between Him, State House And The Member's Families
HEROIC RELEASE OF HON. SSEWANYANA AND HON. SEGIRINYA
The laws that are used conveniently have got the MPs released
By John Mary Odoy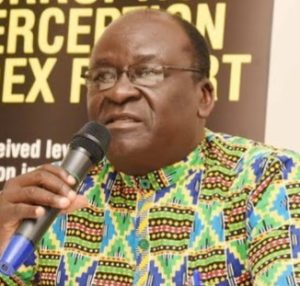 Finally 'orders from above' to incarceration of the MPs are dropped and perhaps new 'orders from above' delivered for the MPs release. May be it was the wisdom and courage of the courts to have decided so. Whatever the case, the MPs are out. From the point of view of believers, God has spoken and let the praise and glory be returned to Him. Soon or later, Mike Sserwadda, Jude Muwonge, Bull Wamala, John Mugerwa and Jackson Kanyike will be out. God's teachings say that no situation is permanent. Indeed, the incarceration was not meant to be permanent for the MPs. Certainly it has not been an easy journey to get the MPs out of prison and it is not yet over but all will come to an end and moreover successfully in favour of those that have been victimised.
Advertising

Personally and as a human rights activist, I continue to condemn the brainless act that was done by those that gave the orders of arrest. I also castigate the weakness exhibited by judges or officers of court for allowing to be compromised and used to ruthlessly offer injustice to the MPs and all those that are in prison because of 'orders from above.' For those who gave the orders to arrest innocent people, be sure that the time to pay back is coming soon and those who aided the bible says that those who know the wrong going on and don't act to avert it will get  their share of the punishment. Time will tell.
Guessing where the orders may have emanated from, suffice to say that it is miserable and defeating for the 'honourable' persons to play such primitive politics. The kind of politics that I am aware led to the insurgency of the 1980s when those that were dissatisfied with the elections outcome and the rule then, decided to wage war against an 'elected' government. The insurgency resulted in havoc. Interesting yet absurd today innocent people are being arrested for trumped treason cases, yet culprits as they were then, they escaped arrest. What is known, is that laws were broken for causing treasonous acts to the then establishment and sending the peace loving citizens in Buganda and Ugandans in general to a level of suffering that will never be forgotten.
The people in power need to know that being opposed and being rejected by voters is part of the elections and political game. The rejection is even worse when the circumstances that resulted into one ascending to power, were not an expression of the will and choice of the citizens but an outcome of manipulations and falsifications by the Electoral Commission Chairman and his cohort. The insults, abuses and hate language are some of the consumables arising out of the dubious acts during the elections and that is human nature. Take them and bear them. The Baganda say 'Kyoyagala kikuseeza'. It is very dishonourable, disgraceful and idiocy for anyone to apply such acrimonious acts against peaceful and peace loving people and expect to be showered with praises.
Eyes are on you over the other people still locked up, who were arrested innocently or for expressing their constitutional mandate to offer support and love for the presidential candidate and other leaders of their choice during the 2021 elections. An 'order from above' over their release and an explanation to the widows and orphans that resulted from those that disappeared is awaited.
For you all who have been persistent and resilient with regard to seeking justice for the two MPs and other persons, thumbs up for you. If you had kept quiet or given up, the story would be different.
For you and me who were writing about these matters advocating for their release, thank you and let the guns continue firing until justice is dispensed to all who are in incarceration. Let us continue to condemn and resist the despicable acts of the sadistic authorities.
May I remind the perpetrators of human rights abuse and violation that several articles in the Universal Declaration of Human Rights, the Ugandan constitution, and other regional and international instruments do not condone such despicable acts but clearly speak to treatment of persons with dignity. The rights to liberty and equality before the law, freedoms from torture and degrading treatment, from arbitrary arrest and freedom from interference with family are some of the rights that the incarcerated persons were denied. Dehumanising a person is a grave and detested act which is a display of high level primitivism and insensitivity. It is not acceptable and has no space in today's world.
John Mary Odoy
Senior Citizen
+256 782 457 990
Editor's Note:
If we're to go by the revelations of Minister of Justice Norbert Mao, the members of Parliament were released not following justice dispensation basing on the glaring fact of being framed, but the bail was granted and 3 state witnesses dropped on condition that when the MPS return to society, they shouldn't engage in what state brands "radical politics".
The two members of Parliament belong to the country's largest opposition political party National Unity Platform (NUP), whose many ordinary members have faced continuous unabated security arrests kidnaps and torture since campaigns of 2021 general presidential elections.
It's a fact that in 2018, before NUP was registered, it's president Robert Kyagulanyi Ssentamu was framed of possessing ammunitions that he had kept in Pacific Hotel Arua. He was later to be charged in the military court martial with another count of stonning the country's presidential car shuttering its rear wind screen.
To the consternation of the world, charges were later to be unconditionally dropped and the case was discontinued. In a similar situation akin to Kyagulanyi spectre, 3 state witnesses were dropped and bail granted.
Another surpring phenomenon that relates to the innuendos of persecution of NUP members, is the way the MPs were secretly released from Kigo prisons and ordered not to talk to press. This also gives credence to the open secret that state is using arm twisting tactics to achieve political expediency.
After a total of 524 days, the MPs have gained temporary relief.