I am No Paragon: Minister Amos Lugoloobi
Lugoloobi Admits To Misappropriation Of Iron Sheets While Another Minister Is Stuck With Iron Sheets At Her Residence, Yet Another Panicked And Removed The Iron Sheets From Her Personal Buildings
There is an African adage that "a thief has forty days". This adage rightly rhymes with the misappropriated Karamoja relief OPM released iron sheets scandal that is raging on like fire in a burning bush.
Two weeks ago Ugandans woke up to alarming news of diversion of Karamoja relief iron sheets that were found being  sold by the mother and nephew of the minister of Karamoja affairs Mary Gorret Kitutu. The two culprits were arrested and later released on police bond because of old age and failing health  respectively.
Calls were made for the minister to resign though the female minister has kept the whole issue in a hush stance preferring to let the whole saga get unveiled because although, it is alleged that mother and nephew were found selling the diverted iron sheets, but she isn't alone in this matter of relief iron sheets diverted to different areas of of the country other than Karamoja  region which is the beneficiary.
Amos Lugoloobi, Admits
The state minister for Planning and Economic and Economic Development Amos Lugoloobi, has admitted  using some of the 600 iron sheets allocated to him from the office of the prime minister, to roof his goat's animal shed in Kayunga Bbaale sub county. According to Lugoloobi, he was lured into roofing his goat's house with the iron sheet from OPM after the State House's poverty Alleviation Department (PAD) headed by Joan Kakwenzire visited his farm. PAD has been building models farms else where in the country. "This year they visited my farm and i found out that what they were doing was good". When i asked them, they told me that they would support my parish and i told them i need goats so that i can multiply and share with the population" The minister added that with the promised goats,  he deemed it necessary to enlarge the shelter house. "I said i think i should widen the scope of my project, there was a small house, which i had not roofed, then i got the OPM iron sheets and said why i don't use the OPM iron sheets to broaden the project. It would help me politically and otherwise"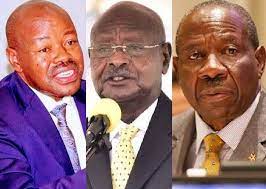 The minister inwardly feels that since he had, on a personal initiative and savings, roofed schools in his constituency using his own money,  when he got iron sheets from OPM, with the promised 1000 goats, it would auger well to use OPM iron sheets and roof the goat's house.
Advertising

The minister who is serving as a member of parliament for the third consecutive term, revealed that "You know our business of politics is complicated. You have  to think of the next elections immediately. For me to get the fourth term, you must do things (sic) that are unusual, game changers".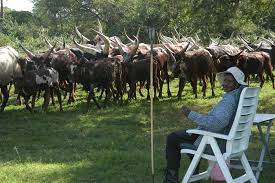 The minister's opinion gives credence to the general public belief that all government programmes aimed at alleviating poverty from the common vulnerable communities, more often that not end up benefiting government officials. The State House Poverty alleviation programme not withstanding- since in this particular case they also promised to give Lugoloobi ( a government state minister) goats meant for the down trodden village communities.
Distribution Of Iron Sheets Halted
By the time distribution of the iron sheets was halted by the underscertary in charge of finance and administration office of the prime minister Mr Geoffrey Seremba, 5,500 iron sheets out of 12,200 had been distributed to different ministers  and some district chief administrative officers (CAOS)
By the time the exercise was halted, the Vice President Jessica Alupo, the Speaker of Parliament Annet Among, the First Deputy Prime Minister and Minister  for East African Affairs Rebecca Kadaga, Minister of Finance and Economic Development Matia Kasaija, State Minister for Primary Education Moriku Kaducu, Jacob Oboth Oboth, State Minister for Defence, Rukia Nakadama, third Deputy Prime Minister, Denis Hamson Obua NRM Chief Whip, Bwino Kyakulaga State Minister for Agriculture , had all received iron sheets.