Speaker Assassination Threats Are Real: Kakwenza
Claims Parliament Is Fenestrated
Last week, bush war hero son Jakana Nadduli was abducted from his Makindye house by armed plain clothed people. His father Alhajji Abdul Nadduli, started a man hunt for his son to no avail.
In his unwavering efforts to locate his son, Nadduli called a press conference in which he revealed that he made frantic calls to his Luweero war generals Kahinda Otafiire and Salim Saleh imploring them to prevail over government to release his son. Nadduli added that during their bush war, they agreed that " no body should antagonise each other's family after winning the war", the very reason he reached out to the generals to remind them about that war tenet now that his son had been abducted.
Nadduli's pleas for the release of his child were accentuated up to the parliamentary floor by a member of Parliament from Luweero triangle seeking parliament's intervention into the matter of Jakana Nadduli's abduction. It was during this debate that the Speaker of Parliament whether deliberately or inadvertently eclipsed Jakana's debate by her revelation of threats for her assassination.
Speaker Among's Assassination Threats.
Advertising

Despite her security details as number three in Uganda's political  hierarchical protocol, Speaker said people are trailing her with intentions of assassinating her. "I intimated to the leader of of opposition about the threat to my life" Among stressed before asking the Prime minister to state government position on the abduction of Nadduli's son.
Kakwenza's  View On Speaker Assassination Threats.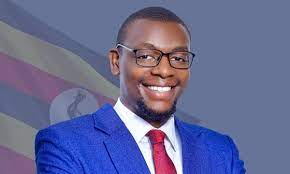 The Munich exiled book writer of repute, Kakwenza Rukirabashaija through his thousands tightly followed social media platforms has come out to validate Among's assassination claims. "The leaps and bounds rise of Anita Among to the speakership position, can't leave other seasoned political actors without envy towards her a new block in the NRM". Kakwenza stressed.
The speaker of Parliament, it should be remembered that as recent as the 2016, elections, she, and her deputy Speaker were members of opposition FDC members. It's therefore not surprising that  she courts political enemies that can plot for her elimination.
To comment on this story, or share any news or pertinent information, please follow us on:
Facebook: Uganda Today
Twitter: @ugtodaynews
WhatsApp:+256 702 239 337
Email: ugandatodayedition@gmail.com