Nakaseke International College Stands Out +256 701 670 410
New Intake Is In Progress, Ready To Accommodate Over 2000 Students
Nakaseke International School now under new directors and revamped management is distinguishable in Nakaseke district and Uganda in general with their outstanding academic performance and churning out holistic students who advance to excel at universities and tertiary institutions here in Uganda and elsewhere in the World.
Nakaseke International College just like all other institutions of learning was affected by the COVID-19 pandemic but this hasn't  deterred the new determined directors to refurbish the college in terms of buildings, staff and student enrollment.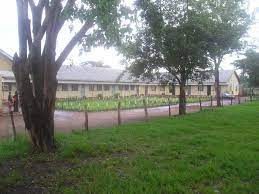 Nakaseke International college is enrolling students from senior one to senior six. "We are now informing parents and students to come and register. We have already adopted the new curriculum for students". The college principal stressed. Teachers are available to adequately cater for the college capacity of 2000 students.
Nakaseke International College is a mixed day and boarding school located in Nakaseke district 65 Km from Kampala just only 1 and 1/2 hours drive from Kampala. The college is located along Nakaseke- Kapeeka road 1/2KM from Nakaseke town. Students are also taught technical skills ranging but not limited to farming skills acquired from the school farm.  The school possesses state of the art modern boarding facilities with piped running water and a standing generator in case of power outage. Enrollment for year 2023 is currently in progress.
Nakaseke International College can be reached on phone Nos +256 701 670 410
Advertising