Museveni Is Adept At Politics Of Patronage
Many Who Had Vowed Never To Work Under Museveni Find Themselves Dancing To His Whims
Uganda Today: Politics of patronage has been exhibited in Uganda for the past 37 years
By Mzee Kabulasoke.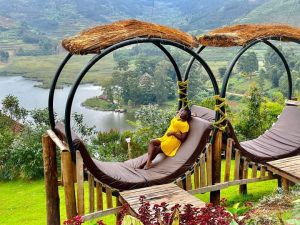 Starting a new Federal Democratic Alliance (FDA) like Betty Olive Namisango Kamya, or Nelson Ocheger's ACTION PARTY or ANDREW MWENDA's small PR magazine in Kamwokya is one clever way to finally enter into NRM to be placed on Mr.Museveni's financial life support machine (retirement policy).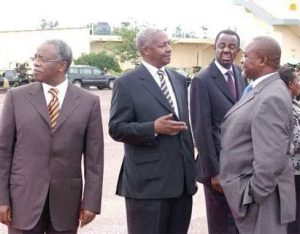 Remember, this is public money from poor citizens who toil to pay taxes which the president dispenses as his personal fortune.
Of course Mr.Museveni's financial life support machine which Nelson Ocheger, Betty Kamya, and many others scheme and plot to join is a fantastic motivation for most political actors devoid of ideology. And our environment breeds many of these political homosapiens.
Advertising

Truth is people wear down and the struggle is not a picnic. The young people who expect Betty Kamya (60+) or Janet Museveni (65+) or Rubaramira (60+) and Museveni (77) to go into the trenches to save their tattered country are not only delusional but lack ambition. The reason I am retired is because at 42, I have fought my battles, wars and have won some and I have also lost others. The best a few old folks can do to help the young is plan if they show motivation. You must be motivated and demonstrate clarity of your ambition.
Old is Gold.
Although, it is said that old is Gold, the young people who however think their future lies in the old guards to build vehicles for them to "free ride" to Canan are just kidding themselves. Read my lips; like your poor grand parents and parents, you will age away and fade away in poverty for lack of ambition to challenge the status quo and negotiate for your rightful place. This poverty is structural and scientifically deliberate. It is not hereditary.
Rubaramira a case in point
Maj.Rubaramira is a classic example. He like myself, was in the Luwero jungles (1981-1986) with the old folks roaming the streets of Kampala today like they were born in Mutundwe. When you look in his eyes while his lips explain away why he quit FDC not to go join DP or UPC but NRM, the eyes are more truthful than the movement of his well endowed lips.
He is an old man in the evening of his time like myself. The same applies to Betty Kamya and I would not be surprised if others in the struggle surrender. This is an economic war. It always has been. Uganda is in dire straights. Everybody is broken including those deluded with power. A desperate Mr.Museveni is going to borrow massively from the Chinese dragon in the next few years to pull off some grand elephant projects after 37 years in power but the debt burden will be on the frail backs of all the hapless citizens who looked on aimlessly. Bad debt is a painful burden.
When Gen.Henry Tumukunde then a Brigadier was locked up in the Officer's Mess in Kololo for a year over charges of promoting harmful propaganda, we all felt he was unfairly treated. Gen.David Sejusa was equally pushed off the Kameme of the bus after blowing the lid of the "Muhoozi Project". What do the two have in common? They spent their youth working for a better life. Their thing was hijacked by Museveni and were reduced to support functional roles. Their ambition had to be tamed and for 10 years Gen.Henry Tumukunde went broke. As a contigency he tried help his son into Parliament and he was contained by a UPDF bullet on his leg. What do you expect a man in his early 60s to do when given an office desktop and chair in a small corner after 10 years in the cold? To join the opposition? Stupid!
What about Col.Tom Butiime (65+) who refused the Karamoja State portfolio? He went broke with in months of losing a Parliamentary seat in 2011 and a seat at Museveni's dining table. He had to beg Museveni to become man again. Old men can't fight wars meant for young people because in their time they fought their wars.
When you hear Haj.Abdul Nadduli heckling and walking with a slight limp and you pay attention, you are wasting your precious energy. He, like many are motivated by their retirement policy off Mr.Museveni's life support machine.
Now you must acknowledge Mr.Museveni's ability to dump all these into building his patronage system that makes him master, the rest his palace workers and all the younger people alcoholics or police constables thanks to an open alcohol consumption policy across the country.
So, the grand standing about people starting political vehicles all over Lubaga or Nakasero is about the inherent reality that some people are aging in a struggle which is taking long to deliver results yet they have families.
You have to have a heart of a lion to stand up to this "Musevenism" and resist the temptation to hand oneself over through all schemes of treachery we have seen before.
Fundamentally, this is a struggle for young people to set the agenda and struggle for. It is not a struggle of the old guards. Between 1981-1986 I was trapped in Luwero and had to drop out of school for 5 years. I saw all these old fellows you people worship eat weeds and dry cow hides like rabbits. I saw them bony and frail sometimes afraid they may never make it out of the jungles of Luweero. Their clothes were full of white lice sucking blood out of their skinny frames for lack of soap. When we got out of the bush and came to Kampala; I also watched them develop egos along the way and the old ideology of building a nation sublime as material greed struck at the core of the soul of the former bush poor men and women.
The old guards will not give you space on a silver plater.They will not put a silver spoon in your mouth. They are building a dynasty through their children to continue the economic domination in which you will serve as grave diggers, night dancers and palace cooks. In fact like they have said before "the state will kill you and your children".
Technically, you are in an economic struggle and unfortunately most of you are unconscious about it. The struggle is economic, political, scientific and its all about survival. Your troops are not prepared because you are always in bars consuming the deadly war poison "ALCOHOL". A drunk soldier is unconscious. A soldier who lacks an ideology is an unconscious armed animal.
You can jump on every bandwagon all you like, but as long as you remain unconscious of your agency role as a citizen of your community, church, political organization you are fuel to the dominating power of the adversary.
————————————————-
Mzee Kabulasoke is a political ideologue.