Kyagulanyi Names NUP Unsung Heroes
I Thought It's Important To Highlight That Many People Out There May Not Stand At The Frontline, But They Are In The Background Taking Sacrifices And Doing Good Things For Their Country!
Uganda Today: Robert Kyagulanyi Ssentamu A.K.A Bobi Wine has once again pulled it off in the same way he maneuvred around the intelligence of the ruling National Ruling Movement regime beating them hands down to register his party behind their back on 22nd July 2020. 
National Unity Platform bought a plot at Makerere Kavule last year, they immediately held a press conference to show the party enthusiasts their achievement. This move attracted the attention of the regime spies who swung in action to limit the growth of the young political party. According to Kyagulanyi, the regime pandits started sweet taking land lords with a view of buying off all plots surrounding that which had been bought by NUP.
Kyagulanyi Boisterously Narrates His Maneuvres.
Every struggle has unsung heroes, and ours has been no exception from day one. I will highlight two of them today. In July last year when we unveiled the land at Kavule, we had acquired only two plots there. Of course we took the regime by surprise and they immediately panicked. One of their immediate responses was to approach two neighbors who owned buildings in front of our land and asked to buy them. Apparently they wanted to station security operatives there to monitor our operations, like they have done around my home in Magere where they have bought off several neighboring houses and plots and stationed operatives there. Certainly if the regime had bought those two buildings, we would have been incapacitated to do much on the land we had acquired, because they would literally be seeing everything going on at our offices! The regime offered much more money than we had. But guess what? These two individuals (names withheld) stood their ground and refused to sell to the regime because they believed in our cause.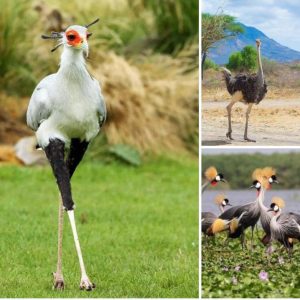 "Abantu n'abagambaki?" one of them- an old man asked. They chose to be patient, withstanding so much pressure until we got the money to pay them. One of them had to lie to the people who were approaching him constantly that we had already paid a deposit, even when we had not. Those are the two buildings you see at the front, which we remodeled into offices. Those two individuals, ladies and gentlemen, are indeed unsung heroes of our cause! Of course we went ahead to purchase another building which was residential and now houses several offices, as well as another vacant plot- giving us a total of six plots. (As we said at the launch, most of the titles have already been transferred into NUP and the remaining ones are in the pipeline). I thought it's important to highlight that many people out there may not stand at the frontline, but they are in the background making sacrifices and doing good things for their country!
Advertising

Wall Of Fame
Bearing in mind the many lives that have been lost during the struggle, NUP intends to institute a wall of fame at their headquarters where all their comrades names who lost their lives shall be inscribed.