Kabaka Grooming City Lawyer To Replace Katikkiro Mayiga
Revealed: City Lawyer To Replace Katikkiro Peter Mayega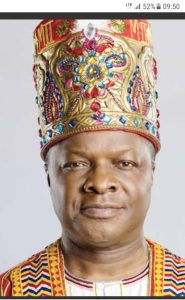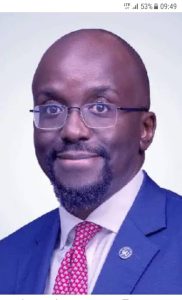 Uganda Today: Revealed: Kabaka Grooming City Lawyer To Replace Katikkiro Mayiga
The Kabaka of Buganda, Ronald Muwenda Mutebi II, has commenced the grooming process of the next Katikkiro of Buganda.
Advertising

The lucky person under his grooming is city lawyer David Mpanga, who doubles as his current minister for land and properties. Mpanga hails from one of the influential Buganda families. His late father, Fred Mpanga was also a lawyer. He served as the attorney general of Buganda Government during the reign of Ssekabaka Sir Edward Mutesa II.
His mother, Joyce Mpanga served as a member of the Buganda Lukiiko under Kabaka Mutebi. She is one of the surviving and trusted guardians and advisors of Kabaka Mutebi.
Sources at Kabaka's palace at Banda reveal that Kabaka has for long been assessing Mpanga and Apollo Makubuya. He has since zeroed on Mpanga as the potential candidate to takeover Katikkiroship after Charles Peter Mayiga who has held the docket for the past decade. Kabaka Mutebi is still happy with the way Mayiga is running the office, but hopes to relieve him of his duties in some three years to come. A source adds that Kabaka expects that in the next three years, Mpanga will be prepared for the docket.
Born in Britain in 1970, Mpanga studied law at University of Exeter. He is a barrister of the Honourable Society of the Middle Temple. He worked with the chambers of Godfrey Carey QC and Jonathan Caplan in Britain. He returned to Uganda in 1998 and worked with Mugerwa and Masembe Advocates. In 2003, he started AF Mpanga Advocates