Is It True That 42% Of Buganda MPS Are Of Rwandese Blood?
Afunaduula Calls For Academic Research On This Intriguing Matter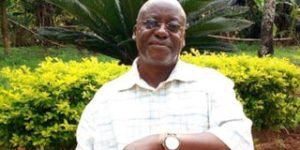 Uganda Today: The New Conquest of Buganda: Re-orient Academic Minds for Relevant Research.
By Oweyegha-Afunaduula
8th August 2023
Is it true that 42% of MPs from Buganda are either of Rwanda origin or have Rwandese blood in them? If true, then Buganda has been reconquered, this time round politically, genetically and spiritually.
Many priests and clergymen in Buganda are of Rwanda origin or have Rwandese Blood in them. This is a good area of research for serious academics.
The British conquered Buganda only politically and spiritually, not genetically. This is not just an assertion but the truth the whole truth and nothing but the truth.
Advertising

Things like these are what our academics should be researching to establish the truth.
Instead you hear academics at our more than 50 universities researching topics, which are irrelevant to our reality.
What will happen when Uganda is fully reconquered by people that we welcomed here as refugees?
We need academic researchers to research the sociopolitics and socioeconomics of our country, with former refugees in charge of the country so that they give us correct predictions of what our new reality will be like if refugees or former refugees are fully in charge of Uganda.
We have already witnessed many inequalities between the indigenous Ugandans and immigrants when it comes to access to resources, opportunities, employment, political leadership, etc cetera. This is a reversal of our expectations with regard to independence, self-determination and sovereignty. Critical decisions concerning important issues such as human rights, development, budgetary allocation, wars, peace, education, health, agriculture, mineral resources, pluralism, scholarships, elections, justice, education et cetera are made by people of exogenous origin or those attached to them genetically.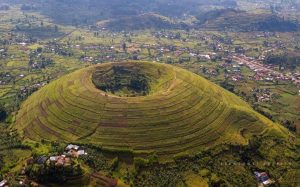 It is unlikely that in a situation like that issues such as taxation, marketing of crops, land, laws, or representation to Parliament will be tackled with the interests of the indigenous people as cardinal.
I am writing this article as a person who has been around for a long time putting my inquisitive mind in action on issues that matter and with the future of Uganda and Ugandans in mind.
What is slowly and surely unfolding is that we are losing hold of our country. We are being prepared to accept that we are secondary citizens who must be thought for and are only good to be a source of cheap labour and slaves to an exogenous category of people. This category is determined to marginalize us from leadership and governance for as long as is humanly possible. This is why hereditary politics and dynastic rule make sense to them.
It will be extremely surprising if Norbert Mao's revered constitutional reforms do not aim at achieving these ends in Uganda.
As in the past, if you are to conquer Uganda you have to reconquer Buganda, but in a vastly different way from how the British did it. The British made 9000 acres of Buganda land Crown Land. Most of this has been grabbed by people of exogenous origin. Even the land of Kabaka and ordinary people in Buganda has been grabbed by them. The grabbers first made sure that a Constitution that disempowers the Kabaka is in place so that he has no real power to fight back. Then his people were penetrated genetically, and now the political space belongs to the power and land grabbers.
What is clear now is that the time for sleeping and thinking that those who said they liberated Buganda, Uganda, and brought democracy and freedom meant what they said. There is no democracy and freedom when you are disempowered, dispossessed, displaced and converted to an internal refugee and more or less a slave of the foreigners.
For God and My Country