Emmanuel Dombo Living Under Opulence
Enjoys Leisure At Free Will As Citizens Starve
Despite the recent president's address to the nation where he called upon citizens to be frugal so that they can bear and beat the soaring prices of essential commodities, the executive, the ruling NRM and parliament, have completely ignored the tenet of leading by example!
Citizens were outraged by the audacity of the director communication at the NRM secretariat who had the audacity to go on the dais of Twitter to inform citizens about how he was enjoying leisure with his son and grandchildren!
It's is important to note that with the continuous soaring prices, many a citizen are going without meals, but the NRM honcho, without mincing words, showed off his picture and his son enjoying the serene breeze of Kapchorwa tourism attractions.
"Uganda, the Pearl of Africa indeed! What a serene and fresh environment this was in the hills of Kapchorwa with my son and grand children. Find time, when you can, to explore our motherland, ekkula lya Africa. Thank @NRMOnline for creating peace from border to border. Ug zabbu" https://t.co/L7HMD5Drk8.
Advertising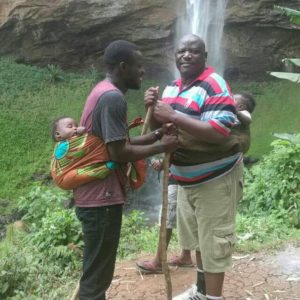 It's such a disheartening situation for the president to call on citizens to be frugal yet his government has dismally failed to show the example.
Just the other day parliament passed a supplementary budget where billions went to state house!