Countless Scandals, Should We Fire Our Leaders
IGG Says Country Loses 9.1 Trillion Through Corruption Per Financial Fiscal Year
Uganda Today: SHOULD WE FIRE OUR LEADERS?*
*::::::::::::::::::::::::::::::::::::::::::::::::::::
In the book things fall apart, the writer tells us about a lazy man Unoka, who did not have much money, but if some money came his way, as it seldomly did, he would invite his neighbours and friends and "eat it" until there was nothing left. Unoka reasoned that every time he saw a mouth of a dead man, he saw foolishness of not eating what one had in one's lifetime.
Looking at the way most Ugandans have reacted to the story of "Karamoja iron sheets", one would think we are a serious lot of people. The voices that have hitherto been silent have all come out full throttle. Attending any Easter Summon from whatever church by whoever was preaching, this matter must have been addressed. Religious Leaders, Cultural leaders, NGOs, and various individuals have discussed this theft of iron sheets meant for Karamoja.
Let us look at these facts before we proceed.
The total iron sheets stolen are reported to be about 14,500 in number. Their market price is estimated not to exceed UGX 75,000 each. That is about UGX 1.1 Billion.
You can pause and ponder upon the question, is it worth it that we really cry about theft of UGX 1.1 Billion for a consecutive 6 months? Maybe yes, maybe no.
Advertising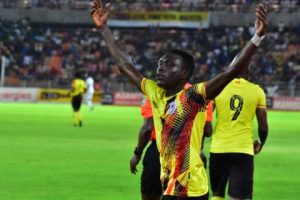 What if I told you that a certain office was spending UGX 2.8 Billion every day in the financial year 2020/2021? A year when most people were dying from starvation because of lockdown. A year when our children had two years of their professional life stolen because of lockdown, a year when most Ugandans died from different diseases as "we concentrated on fighting" Covid 19? It is not a secret that indeed state house was spending 2.8 Billion every single day despite the country being in such circumstances.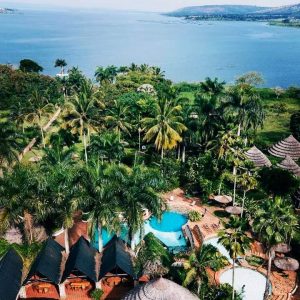 The Inspector General of Government has told us in a report from July 2021 to December 2021 that government loses at least UGX 9.1 Trillion in overt corruption every year. Overt corruption refers to that type of corruption which "even the blind can see". Imagine if the amount lost in covert corruption which happens behind the curtains was to be added!
One must remember that the total national budget for the year 2020/2021 was about UGX 45 Trillion. This means that the total amount lost in corruption is more than a quarter of the national budget! Imagine that, ladies and gentlemen. No one has been implicated for this reported mismanagement by the IGG. No one has resigned, no one has even asked for that accountability except the few permanent lines "let us pray for our good president, such that God may give him wisdom to continue…" cited every Sunday.
I was doing fact finding about Health Center ills in a remote district of Kanungu district last week, and one thing was clear. The Health Centers are short of drugs in an acute degree of gigantic proportion. It is clear that we are paying with our backs.
As a people, we have fallen short in holding the people in charge of our resources accountable. When you are lucky to get wind of a single corruption scandal like the current one, know that thousands of other scandals have happened beyond your reach.
But any way, didn't we forget the 1986 Dr. Latigo Scandal in Managing Uganda Airlines? No wonder 37 years later we are dealing with another scandal in a "renewed" Uganda Airlines. I am asking if we didn't forget the 1987 Jonathan Bisamunyu theft of UGX 760 Millions in managing Uganda Industrial Machinery Ltd? Tell me if we still remember the 1988 Santana Land Rover scandal? When you get time, inform me whether we still recall the Eriya Kategaya 1996 Danze tax evasive company to a tune of 6 billion just because it belonged to the big shots in NRM? How about the 2003 Ghost Soldier Scandal where non existent soldiers were paid over 324 million dollars to fight Kony and ADF? Then the Jim Muhwezi mismanagement of UPE funds in 1998, the Salim Saleh looting of Congo in 1998, the Specioza valley dam scandal of 2003, the UPDF procurement of choppers by Salim Saleh which choppers couldn't even fly, the Alex Kamugisha, Jim Muhwezi, and Mike Mukula theft of Gavi funds of 2005?
These scandals are endless because I can proceed and remind you the Gilbert Bukenya and Sam Kutesa CHOGM scandal of 2007, the Mike Mukula and Alice Kaboyo theft of 2007, the Amama Mbabazi Temangalo land of 2008 then down to the Patrick Ho Chi-Ping bribery, and to the Covid corruption among a litany of others.
We have in one way or another endorsed Unoka's thinking that our leaders should eat whatever money they come across while they still can. Most of you church leaders have openly or secretly campaigned for a regime with such a history of theft. What would the prophets tell you if they returned today? Most of the cultural leaders have campaigned for a leadership with this history. Is it in our African culture to cheat our neighbors? Most of you the educated have conveniently romanced such an establishment. Of what importance is your education if it does not free your conscience?
The energy and time spent condemning the theft of only 1Billion in theft of Karamoja Iron sheets should be a stepping stone to demanding a new people's government which does not steal more than a quarter of the total national resource. The people should be in charge, firing leaders like we have today, who steal with impunity. We have no right chasing the smoke when the furnace is alive. It must be extinguished.
*John Vianny Ayebare*
*_vianneyja@gmail.com_*
_*The writer is a student of Law at Makerere University*_.