Hoima Airport To Be Named After Kabalega
Asinansi Nyakato Spearheaded The Move
Uganda Today: Bunyoro opposition MPs compel government to name Hoima airport after Omukama Kabalega.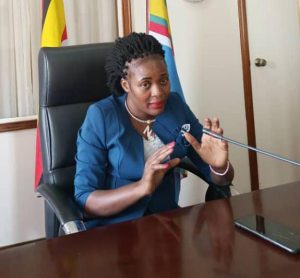 The news of naming the airport which is under construction Kabalega International Airport came recently after a cabinet meeting at State house.
This follows a motion that was moved by the Hoima City Woman MP Hon Nyakato Asinansi commonly referred to as Kamanda and was seconded by fellow opposition MP Hon Businge Joab of Masindi Municipality and Hon Isingoma Patrick Mwesigwa commonly referred to as Obama of Hoima East.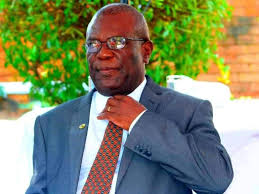 Advertising

After moving the motion, Hon Asinansi also wrote to the Leader of Government business in Parliament the Rt Hon Robinah Nabbanja asking government to name the airport after Kabalega as well as gazeting a public holiday in memory of King Kabalega. The MPs led by Hon Nyakato Asinansi had a meeting with the Rt Hon Robinah Nabbanja who promised to engage the Executive over the matter until early this week when the Cabinet resolved to have this airport named Kabalega International Airport.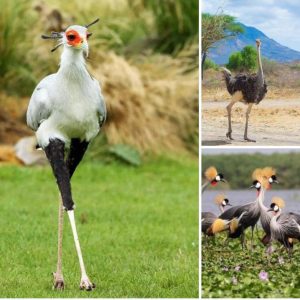 In an interview with media, Hon Nyakato Asinansi said this motion was meant to put the glory of Bunyoro on map as well as promoting tourism in the region.
We have also learnt that following this motion the leaders of Bunyoro Kitara Kingdom have woken up and organized a function to commemorate 100 years since the Omukama died.
One of the Kingdom officials was quoted saying, if it wasn't Hon Nyakato's motion the day wouldnt have been commemorated, "Nyakato has woken us up, this is a great day but no body was remembering it, until she raised the issue, and now every body is talking about it", he was quoted on condition of anomity.
Kabalega is the most powerful King in the history of Bunyoro Kitara Kingdom who fought colonialists until he was forced into exile in Sycheles Islands and upon his return he died at a place called Mpumude in Jinja on April 7th 1923 and this week marks 100 years since he died.