What's Crippling Fear Of Hellfire?
Shameless Pastors Are Becoming Billionaires At The Hands Of Gullible Believers
It's a fact that many churches in the western world are being turned into various business premises ranging but not limited to bars and entertaining places.
Chris Mwesigye Bishaka, in this article dwells on how pastors are fleecing miracle seeking believers.
The crippling fear of hellfire has kept us enslaved to Christianity and other esoteric belief systems which has not only served selfish, shameless and opportunistic pastors and shamans to become billionaires thanks to their gullible, even if desperately poor, sheep, but has also created a class of indolent citizens whose plans for a life of pleasure and plenty are driven by hope in miracles and useless incantations.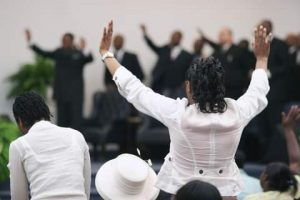 Watching Hollywood films filled with glamourous stars has predisposed us to believing that life is much better and easier in Western countries, which has led to an exodus of our best brains and brawns in pursuit of greener pastures instead of staying home to water the grass in their own backyard. Those who have emigrated and earn slightly more than their relatives back home look down upon the latter while the "stayees" perpetually dream up schemes to scam the former. In the end, no progress takes place.
Advertising

Western tv depicts the lives of black people as short, brutal, criminal and stupid – and we believe it after 400 years of negative propaganda starting with the justification for slavery and this has emboldened greedy despots to mete out cruel punishment to dissidents, ignore the healthcare system and loot national coffers with complete impunity. While the black people on the continent and diaspora look for every reason to fight among themselves in validation of these stereotypes.
The Western beauty industry glorifies long hair and fair skin as the hallmarks of perfection while denigrating curly hair and dark skin as evil, which has led to our people wasting copious amounts of resources on fake or foreign hair and dangerous skin lightening creams to try and measure up to these caricature depictions of the quintessential desirable queen – thank God the African man has not adopted the nonsense of wearing self-demeaning Caucasian or Oriental wigs.
Our incompetent leaders who wait for the World Bank, IMF, UN, Commonwealth and other foreign "expert" advice, but ignore ours, only make us feel inferior and incapable of running our own affairs resulting in them ignoring popular discontent and democratic reforms as long as they score beautifully on the international partners' tests and receive their approval. This disdain for African competence has also enabled foreign firms to control and exploit our natural resources with all value is expatriated to their own countries while leaving ours destitute and begging.
The devaluation of our currencies to ludicrous levels as a conditionality for receiving aid by the Breton Woods institutions has reduced our economies to mere banana plantations with nothing of intrinsic value to produce, consume or export.
And of course, our education in a foreign language and exposure to their literature have sealed our damnation and ensured the perpetual enslavement of our children and grandchildren helped by our leaders who constantly tell us that we are stupid and have only ourselves to blame for our poverty.
We need a paradigm shift of mindset if we are to survive into the next millennium even if probably 80% of our people can't plan beyond a month nor listen to the voices of reason from fellow black men.
It is not bigger salaries for science teachers that will bring development to countries like Uganda, but a critical and analytical study of how China, Singapore, India and Korea have broken from the vicious cycle of colonial enslavement and dependence.