Uganda Airlines: Things Don't Just Happen, There Are Reasons Why They Happen
It's A Matter Of Robbing Peter To Square Paul
Uganda Airlines operations  became history  toes on heels after the infamous 1988 fatal Rome accident in which several people perished.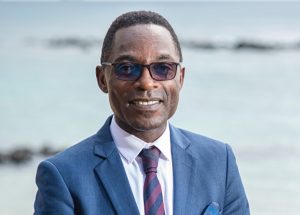 Uganda Airlines saw the light of the day after disbandment of The east African Airlines and was run down the drain in the same way many other government run business have been sunk.
Government's Political Interference and Lack of Will to Fight Evil of Corruption Will Inevitably Plunge the Airline Into an Abyss Once Again.
After capturing power in 1986 January 26, president Museveni who has remained at the helm of managing Uganda's political and economic affairs to date, issued standing order No 1 and embarked on  numerous policies that he thought would revamp the economy.
Advertising

Basing on his 10 point political programme, the president, instituted a barter trade programme that flopped dismally. He formed Danze company to do business on behalf of government but because of his deeply corruption infested government, Danze never lived long to achieve even 1% of its objectives.
Uganda Airlines Can Never Be Profitable With Political Interference: Muleya.
Although many are pointing an accusing finger at the newly appointed chief executive officer, as an incompetent person who is the cause of colossal loses to the tune of 500b in a course of three years suffered by the airline, to any sane person, the bane of contention is none other than political interference.
It may be a fact that many airlines especially government owned are run on loses, but there are a few examples like Ethiopian Airlines that are run profitably simply because, its board and management affairs aren't dictated by the president.
Cornwell Muleya Accentuates What President Museveni Stated.
It should be noted that after the oust of the Zambian expert, the current CEO, who is in the limelight with unprecedented negative publicity after the Auditor General's report stipulating consecutive three years loses, president Museveni, ordered his works minister who oversees the airline's business, to flout all recruitment procedures and appoint Jenifer Bamuturaki for 3 years as they source for a suitable CEO.
Zambian aviation expatriate Mr. Cornwell Muleya on a Wednesday morning appeared before Joel Senyonyi's led COSASE to give evidence on Uganda Airlines.
Even when some committed members were angry on learning that for the period he served as Airline Technical Advisor and later on as CEO, he always earned a consolidated monthly retainer of Shs126m, majority were happy that the very eloquent Muleya had given them very useful information to corroborate their belief and conclusion that the incumbent CEO Jennifer Bamuturaki (who Muleya mentored at some point) was a liability rather than an asset for the country's Airline business.
Claiming to have documentary evidence to that effect, Mr. Muleya made reference to the Abavator advertising and publicity deal to assert that as a supervisor he threw out Bamuturaki (after only 6 months) because he quickly realized she was  never loyal and largely worked not to serve the interests of the Airline. She served as Director Commercial Affairs in acting capacity and MPs were told that the Governing Board didn't confirm her into the job after Muleya made negative recommendations about her.
The Zambian, who also defended the Shs126m he earned per month, describing it as peanuts compared to what he was doing and what others had demanded from Ruhakana Rugunda who Gen Museveni had tasked to oversee the Airline revamp, revealed that Bamuturaki always acted imprudently whenever matters concerning Abavator came up for consideration. That she one time authorized the inflation of one of Abavator's monthly invoices by over $200,000.
That each time management pushed Abavator demanding value for money, Bamuturaki (who headed the user department) would vigorously defend them. Muleya gave the example of Airline money that was expended on erecting billboards publicizing the airline in Kampala and that the same was objected to and contested by management as wasteful and unnecessary. That to his dismay, Bamuturaki vigorously defended Abavator yet they were never effective at their job.
Muleya said Abavator went as far as misappropriating money which management would release to pay media houses which ended up suing Uganda Airlines. Muleya also claimed that, contrary to what he initially thought, Abavator turned out to be very powerful and politically connected. That the company had powerful backers in high places who made it hard for him to crack the whip. Muleya also revealed that at some point, management considered terminating Abavator's contract but was instead compelled (by powerful government officials he never named) to reinstate it.
That upon being fired, Bamuturaki teamed up with Abavator to amplify demonization of the Airline and its management using social media and connections in government offices. When MPs pushed more about the Abavator deals, a clearly non-confrontational Muleya begged to be spared suggesting that his predecessor Ephraim Bagenda, who was the company CEO at the time Abavator got the job, be the one to explain on the day he appears before the Committee again. He also advised the Committee to make use of CFO Paul Turyacasinga who gratefully still works with Uganda Airlines and knows a lot about the Abavator deals.
Muleya also claimed that the loss of his job in May 2021 was fermented by Abavator which he described as a very powerful entity when it comes to intrigue. He said he was shocked to learn that Abavator even had spies inside the Airline even after the Bamuturaki exit and would get information for them besides sabotaging the company from within just to make him look ugly while paving way for Bamuturaki's return to the company not just as Commercial Director but as CEO.
Muleya also said he was shocked at the level of political interference which he said was the only way to explain how Bamuturaki, who failed probation as Commercial Director, would all of a sudden get elevated to CEO. Muleya implied that the first time he got disappointed with Gen  Museveni was when he was ordered to hand over the CEO job to a one Capt Stephen Wegoye who had previously failed interviews to become the Safety Manager for the same Airline. That he expected Museveni, the Principal he always briefed, to object to such a malicious driven report, but the president did nothing and instead became unreachable by the hitherto open free expert  correspondences.
That he was to later on be shocked and felt betrayed even more when many of the people he wanted to be sanctioned for corruption ended up bouncing back at the Airline after he was ousted and Gen Museveni, who he knows, closely follows events at the airline, did nothing to resist such.
He Said, he was never corrupt, Muleya also made reference to the head procurement who he fired for engagement in corruption only to end up being given an even more powerful job at another Government of Uganda MDA instead of being punished for his wrong doing which was well documented and communicated to the President.
Muleya said much of the political pressure and interference he endured mostly came through on procurement and staff recruitment-related processes. That he, many times resisted such pressure from the politically connected and on several occasions, he succeeded.
Muleya also made reference to one of the Uganda Airlines station managers who he sanctioned and fired for orchestrating a stage-managed robbery which resulted into the Airline's offices being broken into only for the same man to be reinstated immediately after his removal to serve as a big person in the Dubai Airline office. Muleya also shocked MPs when he revealed that some powerful people in government told him the reason State House wasn't vigorously supporting his proposals for increased funding of the Airline was because the CEO was rigid and not giving kickbacks to key decision makers in government. Muleya said, as always, he communicated this to the President too, but the president didn't render him the support he anticipated.
Muleya then took MPs through the emotional torture he was subjected to by both the Works/Transport Katumba Wamala and his Permanent Secretary Waiswa Baligeya.
That these two subjected him to a kangaroo trial in a bid to justify his unjustified sacking from Uganda Airlines after Abavator agents and his other pursuers succeeded in intercepting all the confidential briefs he would be sending to the President about the state of affairs at the airline  regarding top government officials who were trying to achieve unjust enrichment through the company. That Katumba Wamala and Waiswa Baligeya connived to subject him to disciplinary proceedings relating to crimes and irregularities that were committed during the time of his predecessor Eng. Ephraim Bagenda.
That Baligeya made things even more complicated for Uganda Airlines as a company, when he usurped powers of the Board and declared himself board Chairman. That all the letters Baligeya wrote to him (relating to forced leave, suspending and eventually expelling him from the CEO job) were  illegalities because the relevant provisions in his employment contract, Uganda Airlines staff manual and the Employment Act were never complied with.
That in one of the letters, communicating his alienation from the Company, Baligeya quoted provisions which don't exist in his job contact, UA's HR manual and the Employment Act. Muleya said that he wrote many letters protesting all this mistreatment and reminding Waiswa Baligeya of his illegalities  Mr. Baligeya would never reply.
That in the end, he painfully contracted lawyer Fred Muwema to take on the Airline on his behalf. That he was shocked that when he lodged his complaint with Commissioner Labour at the Gender Ministry, his former employer (Uganda Airlines) never responded. That he equally wrote to the President notifying him about Baligeya's illegalities but the president ignored him again. He suspects that Bamuturaki and others misinformed the President about him and his incorruptibility.
Muleya faults Gen Museveni, who he says he initially worked very well with, for condemning him unheard. That Gen Museveni should have given him audience to explain himself as opposed to writing him off just like that.
Muleya explained that he has since dragged the Airline to the Industrial Court where they still have refused to file a defense. Recalling moments when he would sleep for only 4 hours a day as he dedicated time to the Airline work (both as Technical Advisor and later on as CEO), Muleya said it was very painful for him to go to court against a company whose founding and uplifting he worked so very much for. He said Museveni, Katumba and Baligeya had pushed him too much on the wall leaving him with no option but to seek redress in Court.
He said the manner in which the shareholders interfered with the company operations mainly through Baligeya had demonstrated to many would-be partners in business that Uganda Airlines had no corporate governance practices at all and that Uganda wasn't one country anyone would trust entering any cooperation with. He implied its such misconduct and political interference by the GoU officials that was internationally discrediting Uganda Airlines and undermining its success chances as opposed to COSASE which is merely inquiring into what has gone wrong in the last so many years of the company's existence.
Muleya also explained to the MPs why Uganda Airlines will continue being a loss-making entity until the key interventions are undertaken. Speaking with extreme clarity, Muleya explained all these things to the attentively-listening MPs (you could mistake him for a key note speaker delivering a lecture.
Muleya also explained to the MPs why the Shs126m the former Prime Minister Ruhakana Rugunda directed to be paid to him per month was peanuts. He broadly explained why any aviation executive earning a big salary shouldn't alarm anyone. He told a story of a certain group of Ugandans, holding themselves out as aviation consultants, had succeeded in demanding $3m (almost Shs10bn) just to develop a business plan for the Airline restoration which is one of the very many things he personally did under the same monthly remuneration.
From the narration from Mr. Muleya, it's evident that Jennifer Bamuturaki isn't the cause of running down the airline, but political interference is the cornerstone of this retrogressive trend.
For comments on this story, get back to us on +256 702 239 337 [whatsapp line] and +256 414 500 640 or email: ugandatodayedition@gmail.com