Walls Don't Have Ears, Nnaabagereka Coins Own Saying
Nnaabagereka Announces Birth Of Twins After 13 Years. Congratulations On Keeping This Hush
Visit Uganda Today
Close to 13 years, the – Nnaabagereka (title to the wife of His Majesty the King of Buganda), lady Sylvia Nagginda Luswata, kept a secret of twin children's birth to her chest since December 06, 2010.
In Buganda culture, when a woman bears twins, she automatically assumes the prestigious title of Nnalongo and the husband takes on an equally respected title of Ssalongo.
Every woman craves for this, but many a woman, don't live to hold this ever craved for momentous experience in life.
Despite all this, the Queen of Buganda wasn't moved an inch to make public this blessing until after just weeks to launch her autobiography which is due on March 23, 2023.
Advertising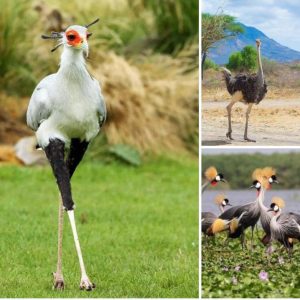 Among the olden Baganda, before the advent of Christianity, the Baganda used to exaggerate and extol the birth of twin children to any family with incredible rituals performed to children where ambilical cords of twins are, in splendid artistic craftsmanship, are woven in barkcloth, together with cowrie shells and bush shrubs in ovoid two separate objects that are kept as sacred idols
Up to this day, when twins are born, a number of people in the family including but not limited to parents automatically assume new titles namely: Ssalongo and Nnalongo to the father and mother of twins respectively, the first male twin is named Wasswa and the second male twin is named Kato, while the first female twin is named Babirye while the second twin is named Nakato. The elder sibling regardless of gender is named Kigongo while the follower of twins regardless of gender is named Kizza.
Buganda queen announce birth of, twins 13 Years after
In her soon-to-be-released autobiography titled, "The Nnaabagereka of Buganda Queen Sylvia Nagginda Luswata," Nagginda let's the cat out of the bag about hitherto unknown children that she was blessed with in 2010.
It isn't yet established whether keeping the birth of twins to the Kabaka under secrecy, is one of the cherished norms and traditions that the Baganda want to uphold for posterity.
On that December day, in Kampala, the Queen writes that she was blessed with a set of twins. These revelations are made in the tell-all book set to be released on March 23.
On Page 205 of the autobiography, Nagginda writes, "On December 6, 2010, I was blessed with two more girls Jade Nakato and Jasmine Babirye born in Kampala… They're two amazing kids who are mostly happy and are passionate about people which, at their age, I find astounding…"
The children are mentioned more than once in the book by the Queen with references to them as, "my daughters, Ssanga, Jade and Jasmine."
Until now, this is possibly one of the country's most tightly guarded secrets. Even more surprising is that the children were born and bred right in Kampala under what would have been the watchful glare of the paparazzi but the Buganda Kingdom's royal establishment, as it has been known to do in the past, kept this closely to their chests until the recent revelations in the Queen's own narration in the upcoming autobiography.
In the book, true to this high level of secrecy and confidentiality that seems to be tradition in the royal household, many details—some little and some rather prominent—come out in the Queen's story.
The Kabaka of Buganda Ronald Muwenda Mutebi and Sylvia Nagginda Luswata were wedded at Namirembe Cathedral on August 27, 1999 in arguably the biggest society wedding the country has seen in a long time.
The meeting of the couple and their betrothal was another closely guarded secret that took many people in and outside Buganda by storm. It was a great celebration in the kingdom as Buganda was finally getting a Nnaabagereka or Queen after more than three decades without one, following the exiling of the Kabaka and abolition of traditional kingdoms.
On May 24, 1966, former President Milton Obote and his troops overran the Kabaka's palace in Mengo in a culmination of tensions that had been building following the suspension of the 1962 constitution. In the Mengo siege, Ssekabaka Edward Fredrick Muteesa II, Kabaka Mutebi's father was driven out of his kingdom and later died in exile in 1969.
Kabaka Ronald Muwenda Mutebi returned to Uganda as a crown prince and on July 31, 1993 was crowned the 36th Kabaka of Buganda at Buddo, Naggalabi in Wakiso District.
The Kabaka and Nnaabagereka Nagginda have a 'blended family' as she calls it, and the couple have raised their children together since their marriage. The couple's first child together, Katrina-Sarah Ssangalyambogo, was born on July 4, 2001 in London.
She is followed by the now revealed twins, Jade and Jasmine, born nine years later in Kampala, as narrated by the Queen in her autobiography. The couple's other children are Prince Junju Kiweewa, Princess Joan Nassolo, Princess Victoria Nkinzi and Prince Richard Semakokiro, born in 2009.
The book, whose publish date is 2023  and is set to be launched on March 23, chronicles the life of the Nnaabagereka Sylvia Nagginda Luswata from birth to her royal marriage, starting a family and her royal duties, as well as other national functions.
Sylvia Nagginda Luswata was born on November 9, 1962 to John Mulumba Luswata and Rebecca Musoke, both young students in the United Kingdom then.
Owing to the difficulties surrounding raising a young child abroad at that time, Sylvia Nagginda was flown back home to Uganda and received in 1963 at only a few months of age by her grandfather Nelson Sebugwawo.
Nagginda was subsequently raised by her grandparents Nelson Sebuggwawo and grandmother Catherine Namayaza Sebugwawo in their home in Nkumba, Wakiso District where she grew up as one of their own.
The Nnabagereka was named Nagginda by her grandfather. The name is from the Musu (Cane Rat) clan, one of the 52 clans of Buganda. Nelson Sebugwawo, now deceased, was a chief (omutaka) and served at the pleasure of the king but this would perhaps only become an important factor to recommend Nagginda as Queen of Buganda years later when she first met the Kabaka Ronald Muwenda Mutebi.
As is tradition in Buganda, before one seeks a wife, the family is bound to do some due diligence on the prospective bride.
Having been raised by the Sebugwawos, one chief and the other daughter of a chief, many who met Nagginda during her school years in Uganda, study and work abroad, testify that she was poised to be Queen.
Nagginda attended Lake Victoria Primary School in Entebbe, Gayaza Junior School and later Wanyange Girls School up to Senior Four. After her O'Levels, she left the country to join her mother in the United States in 1981.
Nagginda subsequently studied journalism and public relations at New York University. She also graduated with a Master's degree from New York Institute of Technology and built a career in public relations and consulting before she began to consider a move back home.
In 1991, Sylvia Nagginda had been approached by a mutual friend to the Kabaka with what she calls an interesting proposition: "Sylvia, there is someone I would like you to meet." That person was the Crown Prince Ronald Muwenda Mutebi.
Months later, Nagginda's aunt, now State minister for ICT Joyce Ssebugwawo also hinted that Nagginda would make a good queen and should meet the Crown Prince.
It was only in 1993, however, at a private dinner hosted by a prominent businessman in the aftermath of the Kabaka's coronation in Naggalabi that Nagginda first met the Kabaka.
 She was in the country testing the waters to see if conditions were favourable for her to return home. She later decided to return to the United States.
The Kabaka and Nagginda kept in touch but it would be about four years later before they reconnected, which culminated in an engagement which then paved the way for preparations for a massive wedding held on August 27, 1999.