Uganda Is A Must Reach Tourism Destination
Besides The Variety Of Wild Life, Amazing Kabale Land Escapements, Flora And Fauna Stand Out
The amazing beauty of  Western Uganda in the district of Kabale stands a village that distinguishes itself as a tourism attraction craved for by many a tourist. Arguably the most beautiful village in the world, it is one of the coldest village in Africa at 18 degrees C . It is situated in the middle of lake Bunyonyi on one of the 29 Islands.
With Arcadia Cottages and a hospital, this tourism facility offers services any individual would wish to explore in Africa's natural beauty endowment. Instead of a dry desert, the village has incomparable natural beauty with freshest air.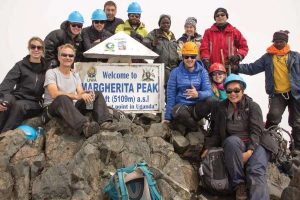 Beautiful places do not exist in Europe but they exist in other places just like what Uganda offers in Kabale besides other unique tourism offers like the Kasubi Tombs, (the burial site of the kings of Buganda, the greatest Kingdom in the intrauterine region of Eastern Africa), the biggest man made Kabaka's lake in Africa found in Kampala, the unique flora and fauna and a variety of not found else where aspects.
The hospitality of Ugandans is incomparable coupled by over 21 different tourist sites Uganda remains a must destination to reach in one's life time.
Advertising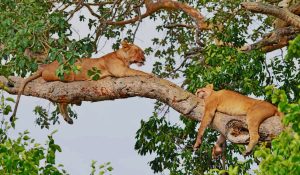 https://primateworldsafaris.com/destinations/uganda-attractions/rwenzori-mountains/
While Uganda enjoys warm sunny climate all the year around, interestingly the highest altitude  peak at the Rwenzori Mountains is covered by permanent glaciers.
Whether individuals want to climb up to the 5109 metres Margarita summit above sea level, Rwenzori mountains also known as mountains of the moon remains a place to visit.