Poor Roads And High Accommodation Charges Are Impediments To Tourism Sector
UTB Is Called Upon For Intervention
Poor Roads Affect Tourism – Local Tourism Companies.
Ugandan local Tourist Companies have attributed their slow progress to bad roads.
Speaking at the Pearl of Africa Expo in Kampala on Thursday, Mr Timothy Ocen,who doubles as a team leader at
sikuku.com
, an online market travel place as well as a travel operator at TIO Tours & Travel Limited said "one of the challenges we face now especially in terms of travel , our roads are not yet good really especially to those destinations. We are fortunate some roads are good; Murchison Falls is  good, Queen Elizabeth the roads are good."
Adding that" but if you go to North  like Kidepo the roads are not good enough."
He also said the hotel  facilities are not suitable for tourists. According to him, good "they are a bit scarce."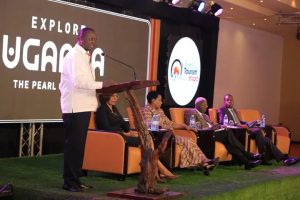 He also accused government for supporting foreign tourists companies at the expense of the country's local tourism companies. "key stakeholders really are more focused on the foreign tourists companies" he said
He also asked government to cut down certain charges like accommodation and entrance fees to the tourism sites for these tourism companies.  "I give you an example if you came to me and you  like to have a honeymoon in one of our national parks may be Murchison Falls,you want to have a honeymoon, the pricing that I get from those accommodation providers is quite way high. So I think there is need to find pricing that is a bit conducive for the locals here," he said.
Adding that "so I think there is need to find pricing that is a bit conducive for the locals here because there is now way I can tell someone here to pay 200 dollars per night or 250 dollars of course I know those places have certain qualities but a fee; like their prices are still way too high for a Ugandans to access them."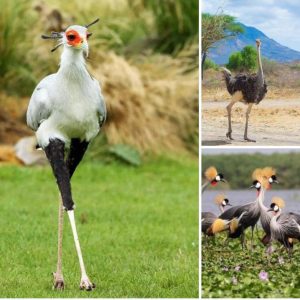 This according to him,discourages locals from enjoying what the Ugandan tourism sector has to offer. "The entrance fees are high in the park
So you find that the government needs to support the local a little bit more but also UTB as the entity  in  charge of marketing the station Uganda needs to do a bit more to promote the destination. Locals don't really know what Uganda  has to offer as a tour destination."
Earlier this year, the CNN,  a multinational cable news channel headquartered the US, listed Uganda among the best  destination for tourists to visit this year.  CNN stated that Uganda is looking beyond the traditional staples of safari and wildlife spotting to appeal to both regional and international visitors.