Museveni Govt In Diplomatic Saga Over Top UN Job
Some Member Countries Are Demanding For Relocation Of The Institute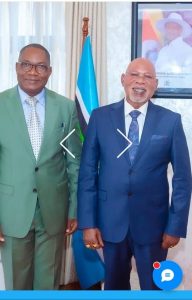 Uganda Today:
Museveni Govt In Diplomatic Saga Over Top UN Job
An ugly jostle likely to tarnish the image of President Yoweri Museveni Government before UN Secretariat in New York is escalating over a top job.
The jostle follows a declaration by Uganda's state minister for foreign affairs in charge of regional cooperation, John Mulumba, that a vacant position of deputy executive director of United Nations African Institute for the Prevention and the Treatment of Offenders (UNAFRI) is available for Uganda.
He made the announcement while presenting Uganda's report at the 12th Ordinary Meeting of the Governing Board of UNAFRI in Addis Ababa on October 3, 2023.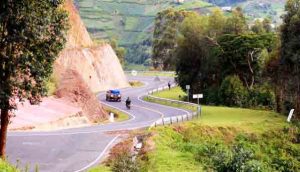 He said, "We (Uganda) observe that UNAFRI does not have sufficient professional staff to carry out its mandate. The Director has made a proposal on the recruitment of professional staff. Uganda will support such recruitment based on the rules and regulations of the institute.
In this regard, Uganda is ready to provide a substantive Deputy Director in accordance with the rules of the institute."
Following that proclamation, interested persons have been lobbying top officials at the ministry of foreign affairs to by pass the rules and fill up the rules.
They want the institute not to publicly advertise the slot as per the UN rules an regulations.
Uganda as the host country of UNAFRI is supposed to produce a candidate for this position, but the rules demand that the slot must be advertised for public awareness.
If this rule is not adhered to, and the candidate is handpicked, Uganda risks diplomatic embarrassment.
Some member countries of UNAFRI have since demanded the relocation of the institute's headquarters from Uganda.
Advertising