Ugandans Plead For Ssekitooleko Release
By Carolyn
Ugandan weightlifter Julius Ssekitooleko who deserted his camp in Japan without seeking for official leave, is now reaping what many believe is "unwarranted" detention.
JULIUS SSEKITOLEKO
What crime has this young man committed?
Advertising


If there is any complainant, shouldn't it be the government of Japan? Was there a breach of visa rules? Isn't this then governmennt of Japan business? And if Japan deported him, is there a law that says deportees are criminals?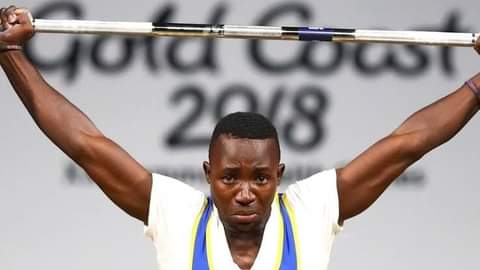 If so why has it selectively been applied to Julius and not the numerous deportees each year?
A plane was chartered to fly from Uganda to Japan to investigate Julius' disappearance when it was first reported!!. Even now as we speak there are hundreds if not thousands of Ugandans abroad who have overstayed their visas.
"In my UK days this practice was known as "going underground" Why aren't planes being chartered to investigate these who exceed their permitted stay"? One Carolyn wonders
"Suffice to say, Julius broke camp illegally and went absent without official leave (AWOL) in Japan, this warrants caution and some form of reprimand. But the spendthrift Ugandan government amidst its meagre resources, thought of involving chartered planes, police and CID for a minor misdemeanor. This is hitting a fly with a sledgehammer. And a very big one! Unless there is something we are not being told".
Meanwhile, Uganda Union of Sports Federations and Associations' chairman Muhangi Moses together with the interim Secretary General Jaggwe Robert, have today 26/07/2021, led a delegation to Jinja road police station where the athelete is detained to demand for his immediate unconditional release.
The delegation that included Ssekitooleko's mother was assured of the release of Ssekitooleko by closure of the day's business.
Pressure for Ssekitooleko release hasn't spared Kampala prominent Pastor Bugingo of House of Prayers who demanded for his release and government provision of start up capital for some business.