Ugandans Dare Museveni
Despite Appeals From The President Minders Not To Demonstrate, Ugandans In U.S Demonstrated
Despite advice to circumvent witnessing pisodes of demonstraters, by leaving his Hotel room one hour early, anti Museveni protesters went ahead to express their discontent against Museveni political administration.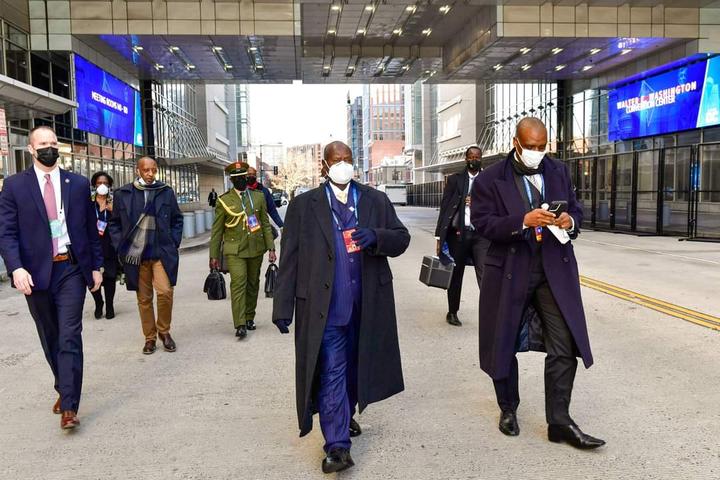 President Yoweri Kaguta Museveni Tibuhaburwa was urged by his team to leave his hotel room early enough if he were to dodge the anxiously waiting Ugandan protesters adjacent to the US-African leaders summit currently taking place in U.S.
Reports say the President and his team left their hotel room one hour earlier in a bid to dodge humiliation by the Ugandan protesters who were holding placards and shouting via megaphones to express their discontent with the Biden administration which they accuse of inviting a 'dictator.'
Ugandan president who last attended this U.S. African leaders summit 5 years ago was expected to give a presentation on health matters.
Advertising

Amongst the protesters is a former Ghetto TV journalist Ashraf Kasirye who got shot by an errant police officer RPC Enock Abaine during a 2021 campaign trail in Masaka district. The protesters were holding placards inscribed with images of victims of brutality and those who were killed during the security clashes.
The Ugandan ambassador to the US warned protesters to desist from carrying out demonstrations, saying that this portrays a bad image for Uganda.
Pictorial