Ssegirinya, Ssewanyana- The Back And Forth Is Over
After Suffering Fates Of Rearrests And Several Postponements Of Hearing of Bail Applications, The Two Legislators Have Been Granted Bail
Uganda Today:
The Two embattled members of Uganda's parliament for Kawempe North and Makindye West Honourable Muhammad Ssegirinya and honourable Allan Ssewanyana who were brutally arrested and put on remand for over a year now, God has visited them today and the duo have been granted bail.
Ssewanyana together with  Kawempe North MP Muhammad Ssegirinya were arrested on September 07, 2021 and since then, they were granted bail on separate occasions but were each rearrested within the court precincts and new charges of terrorism were preferred against them.  They are now facing murder and terrorism charges arising from the spate of machete killings in Masaka sub-region that claimed over 30 lives.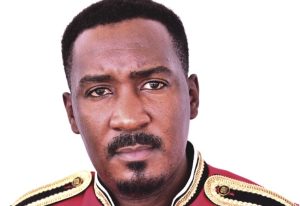 Prison beaten but not  weather beaten Muhammad Ssegirinya and Allan Ssewanyana appearing before court at one of their several fruitless appearances to ask for bail.
Today's Proceedings At Masaka Court
After two intervals of 15 minutes Court adjournment in the morning, at the resumption of High court bail hearing, Judge Lawrence Tweyanze, has given relief to the two legislators by granting them bail. Each will execute a bond of Shs 20m cash and their sureties are bonded to Shs 50m each non cash.They will further deposit their passports with court and report monthly to the International Crimes Division of High Court with a stern warning  not to interfere with investigations.
During the heat of the  arrest of the legislators, the country's president mooted the  idea of changing the country's penal code to the effect that all suspects of criminal cases shouldn't have been granted bail until after serving for a year on prison remand. Although this proposal was met with a lot of resistance from all and sundry among human rights activists, this did not deter his proposal to apply on the two legislators who have served on remand for over one and a half years. The two legislators were arrested on September 07, 2021.
Advertising

Astronomical Court Bail Bond
Bearing in mind that the two had earlier executed the same 20m cash bail bond they were granted,  and again rearrested, the Judge dint find any merit in reducing the bond cash this time either. Speaking to the press after finalising bail nitty gritty, their lead counsel Erias Lukwago had reservations about the unnecessary high end cash bond fee.