Somalia Is Potentially A Regional Commercial Hub
Manufacturing, Construction, Tourism And Hotel Hospitality, Fishing Are Among The Many Opportunities Available
This content has been archived. It may no longer be relevant
Somalia is on the road to Development
Various Business Opportunities Are Available
Somalia is steadily and increasingly positioning its self on the road for development. Despite some cases of disturbances from some elements in society like Al-Shabaab, this group has over time, tried to retard development by carrying out bombings that target civilians members of society yet these are the wealth creators whom the government of Somalia relies on to spur the country's development.
Despite these challenges, well-intentioned Somali citizens aren't hindered by these anti-development individuals and saboteurs.  Somalis are steadfast in engaging themselves in income generating activities. This conducive business atmosphere has over time, been made available by the contingent of AMISOM/ ATMIS under the patronage of the Federal Government of Somalia.
Advertising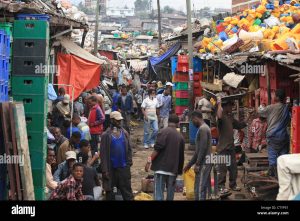 Mogadishu- the capital City of Somalia, which is the hub for business in the country is progressively moving ahead with various business activities courtesy of willing citizens who offer all it takes to guard against all elements of dissent so that a peaceful environment prevails.
Call for Willing Investors to Invest in Somalia and the well thought out decision for Somalia to join the East African Community.
The good news from economic experts is that, Somalia's economy is growing and its trade relations with the rest of the world is also tremendously encouraging. The federal government of Somalia earlier in 2022, signed a trade and Investment agreement with its neighbour Uganda and has also shown unwavering intentions to join the East African Community.
Due to the fact that Somalia is currently import dependent with commodities like raw sugar at 5.8% wheat at 3.9% and pasta at 3% and other related commodities, offers a large market for willing investors to manage such businesses in Somalia. On the other side of natural business endowment, agriculture, fishing and mineral explorations, communications, energy, ICT, construction, tourism and hotel industry are all green areas for investors. Coupled by its young population, its strategic location with the longest coastline on the African continent, Somalia's business opportunities are limitless, potentially making it the horn of Africa regional commercial hub.
The service sector is yet another industry that offers business opportunities in schools right from primary, secondary to tertiary and universities. Government is undertaking to streamline and modernise the education system in the country.