Removal Of Bail Application To Capital Offenders Is Untenable
High Court Of Judicature Advocate Banturaki Bernard Expounds On The Fundamentals And Repercussions Of Bail Removal
Bail- A Balanced View
By Advocate Banturaki Bernard
Your Excellency, for the past one week, you have stolen all headlines. I have seen you getting bashed on all media platforms that I have visited or watched. I have even seen you being referred to as "a pair of buttocks". This makes me sad; and I refuse to be part of the bandwagon of people who are joining forces to abuse you. On the contrary, I am inviting you to an intellectual engagement on the topic of "bail for suspected capital offenders".
Advertising

I have carefully followed your public utterances on this disturbing topic. I have also keenly followed your case for the abolition of bail on capital offenses. I have seen you get emotional when addressing this issue, especially when people are innocently butchered.
It is only understandable that a head of state, worthy of that title, should be angry and or empathetic when the very citizens he is mandated to protect are being helplessly killed by beastly panga and gun wielding criminals. I really feel your pain.
I also feel your frustration with the justice system which, in your opinion, grants bail to "criminals". Although I find objectionable your reference to suspects as "criminals", I understand your frustration with the Criminal Justice System.
Your Excellency bail is not a Constitutional Right. What is a constitutional right is "the right to apply for bail". It therefore follows that bail is not absolute and is only granted at the liking of a court. Where there are compelling reasons, bail may be denied or restricted. The duty to convince court to deny bail lies on the state/prosecution. In deserving cases, the prosecution must present compelling reasons to move court to deny bail.
Where the state fails to make a good case for denial of bail, the hands of a judicial officer are tied. What the compelling reasons are, however, depends on the circumstances of each case and these circumstances are considered cumulatively and not in isolation. Therefore, in each case, the state must have prosecutors who are competent enough to present arguments that can sway courts.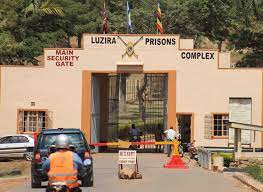 The bottom line is that every bail application is considered on its peculiar merits and circumstances; and that the courts of law have the discretion to grant or deny bail to any one after analyzing his/her application on its own merit. We call this "Judicial Discretion".
Your Excellency, I have listened to you carefully and I am not sure where exactly your problem with bail lies. Do you have a problem with bail as a function of our justice system; or do you have a problem with the way the judicial discretion on bail is being exercised by the judiciary?
If your problem is with bail as a function of our criminal justice system, then you need to check your ideological orientation with regard to the administration of criminal justice under a common law dispensation.
Your Excellency, in common law jurisdictions, the administration of criminal justice rotates around "the presumption of innocence". In the case of Uganda, this presumption of innocence is created under Article 28(3)a of the 1995 constitution; and is entrenched under Article 44(c) of the 1995 constitution which makes the whole of Article 28 sacrosanct and non-derogable.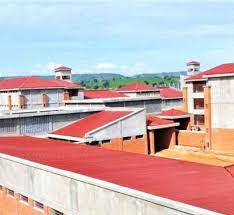 Under Article 260(2)c of the constitution, it is imperative that the presumption of innocence as created by article 28(3)a of the 1995 constitution; and as entrenched by Article 44(c) of the 1995 constitution can only be repealed or amended by a decision of the people of Uganda through a referendum. Thus far, it is clear that the presumption of innocence forms the bedrock of our criminal justice system; and is as good as the constitution itself.
Therefore, to have a problem with the function of bail is to have a problem with the presumption of innocence; and to have a problem with the presumption of innocence is to have a problem with the aspirations of the people of Uganda as a whole. Therefore, if your problem is with bail as a philosophical function of our justice system, I am afraid that your concerns are completely illegitimate.
However, Your Excellency, if your problem with bail is the way judicial discretion is being exercised by the judiciary; then, no doubt, your concern is totally legitimate. Even lawyers all over the country are weeping. But the problem seems to have your fingers written all over it! Let me explain this to you.
The law requires that wherever it grants Discretionary Power, such discretion must be exercised judiciously. Judicious exercise of discretion requires a very balanced mind; always mixing a good grasp of the law, common sense and good judgment. It also calls for a high degree of Ethics and Professional Competence.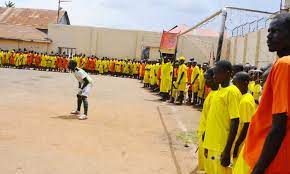 This inevitably takes us down to the politics of recruitment of judicial officers in this country. How credible is the recruitment machinery of the judiciary?
Your Excellency, while legal practice is a business, Judicial Practice should be a calling. While everyone with full legal training qualifies to practice law as a private advocate; not everyone with full legal training qualifies to be a Judicial Officer!
A street thug can double as a street-smart legal practitioner; however Judicial Practice should only be for earthy saints. Fortunately, the duty to "canonize" these earthly saints and pull them close is entirely your business as President; and has been your business for more than three decades.
Therefore, the appointing authority should always aim at building a functional crop of career judicial officers who should be properly aligned to do nothing else; other than to sit and decide on cases. Judicial practice should be a career, not a business. In the same way, the judicially should never be built as a tool to sort personal political squabbles.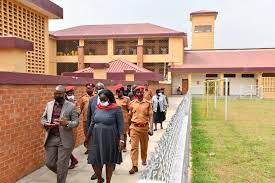 Your Excellency, you will never get good qualities in any workforce unless you ferociously sieve them at the point of recruitment. Also, you cannot build a good judiciary unless you are willing to build a system that is able to do a natural self-cleansing to ensure that those who merit to be there are there; and that those who don't merit to be there are either blocked from getting there or are quickly ejected.
Your Excellency, after nearly four decades at the helm of government, nearly all serving Judicial Officers on the upper Bench have been appointed by you or your systems. Therefore, if you have now noticed a break-
down in the integrity of the methods of their work, it only means that there is a problem in your recruitment process. In economics, we call this "a mistake of first entry".
Let me pose a few questions for your personal reflection. Would you, in your privacy, chest-thump and say; "I have built a strong, functional and lasting judiciary"?
Your Excellency, what exactly informs your decision to appoint any one into the judiciary? Is it their good personal and professional attributes; or is it just your own feeling that they will play to your call? These are pertinent questions. If you address them with honesty, you will never quarrel about the way judicial discretion such as the power to grant bail is exercised.
But there is even a bigger problem! The problem of institutional corruption at all levels in the criminal justice system.
Your Excellency, in the Country that you have built, both police bond and court bail take the form of fast moving sellable commodities. I have, before today, written to the former Chief Justice, Hon. Justice Bart Katureebe, explaining that, in Uganda, justice is for sale. I reiterate the same views and add that in the judiciary, corruption is formal and institutionalized.
In my entire adult and professional life, I have heard you swear to appoint NRM cadres to the entire judiciary. Since nearly all NRM cadres have been brought up either as beneficiaries or active propagators of corruption, what measures have you put in place to ensure that the cadres you appoint into the judicially are competent enough to be judicial officers?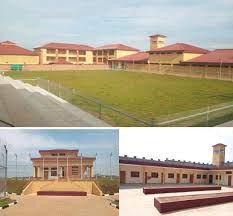 And make no mistake to think that a corrupt person can have any loyalty to ideology. No! Money is a cult, and a corrupt person's first allegiance is to money and loot. Therefore since money comes from all sources irrespective of their political or ideological inclinations, you will obviously continue to witness episodes where the people you appoint as cadres fast become prodigal; and end up deciding against the inner wishes of their appointing authority.
Therefore, unless you are ready to devise both genuine and practical measures against corruption other than rotating corrupt officers from government department to government department, prepare to keep reading from the book of lamentations.
Your Excellency, where the problem emanates from the judicially, whether for corruption or sheer incompetence, abolishing bail as a means of addressing crime will be a futile endeavor. In an endemically corrupt society, every well-intentioned but ill-thought measure against a known institutional vice will come with its tailor made anti-thesis.
For example, if you curtail bail without destroying its association with corruption, the corrupt system will naturally metamorphose and find a way of releasing criminals through hastened trials. It is just as natural as night follows day. Will you then abolish the trial process or the courts? How many times shall we burn granaries simply because they are infested with rodents?
And if you think that abolishing things is the most viable solution to the real challenges that we face as a nation, prepare to abolish everything. Finally you may find yourself abolishing the law or the Presidency. I say this with finality because, in the 21st century Uganda, corruption is a way of life and destroying it requires a genuine culture shift.
Your Excellency, for as long as money continues to determine the course of justice and the highest bidder is not the appointing authority; your cadre but corrupt judicial officers will continue trading in their prized commodity (justice); and the highest bidder will always win. We are in the market place; and we are guided by the forces of demand supply. Those with effective demand will continue to take their prized commodity; and the gods will get crazier.
This may actually be the sole reason why, despite appointing all judicial officers from your "lake-full" of cadres, you are still crying about their decisions such as granting bail to undeserving people. Your Excellency, if you really mean good, you need to get back to the drawing boards and address the questions of corruption and staff recruitment. This is the only way you will sort the judiciary. Minus this, keep dancing Mr. President.
Your Excellency, before I take my leave of this letter, I wish to say a few other things that disturb me about you.
You constantly refer to suspected capital offenders as "people who commit capital offenses". Many times you refer to suspected murderers as "murderers" or as "people who kill other people". Many times, I have heard you refer to suspects as "criminals" even before they take plea in courts of law.
You always use these statements in the heat of the passion, especially around the times when grisly murders have been discovered and or reported; often before the suspects are even arraigned before the courts of law.
Your Excellency, to an ordinary complainant who has lost a loved one; or to an ordinary citizen who has directly suffered a criminal attack, it is excusable and understandable that to him, a suspect is a "criminal".
However, to a very experienced and learned head of state, the situation ought to be totally different. To ordinary persons, it is only excusable because some of the victims of capital offenses such as rape will most likely have faced off with their attackers; and therefore seen them physically.
However, in other offenses such as terrorism and murder, it is completely different because, usually, the real victims are dead and there is usually no surviving eye witness except the criminal himself.
The police must therefore go through a rigorous exercise to establish the real murderers so that crime is punished.
Therefore we must hold the naming of "criminals" until investigations and trials are conducted. To refer to suspects as "murderers", "rapists", "terrorists" or "criminals" is to promote mob-justice. To a mob, every suspect is, ipso facto, guilty. It is dangerous to hope that a mob would come through with a believable verdict.
Secondly, by advocating for remand detention without recourse to bail, you seem to conceive remand as a mode of punishment. It also suggests that you don't perceive suspects as innocent until proven guilty. This is practically dangerous; especially if it comes from an enlightened head of state.
If indeed you believed in the value of the presumption of innocence, you would easily appreciate the philosophical foundation and importance of bail. You would easily appreciate that it would be repugnant to justice to keep a person in jail, just in case it later turns out that that that person was actually innocent!
As a lawyer, the realities embedded in the function of criminal justice have taught me a lot. Many times, criminal charges are preferred against innocent persons for a whole host of wrong reasons.
We even have examples of persons who were tried and convicted of murder, only for the alleged victims to appear years later, not by miraculous resurrection, but by the mere fact that they were never killed in the first instance!
We also have people who positively plead to their "guilt" out of torture. I have heard you taking long hours castigating some security circles for their use of torture as a tool of criminal investigation. So why do you now advocate for the incarceration of suspects without any recourse to bail; if indeed you appreciate that some of them are actually innocent?
Also, in this country, the average period a criminal offense takes to be heard and determined is 5(five) years. This is because of a combination of factors; including but not limited to a judiciary overwhelmed by backlog due to under-staffing. I have already highlighted that the staffing of the judiciary is your duty.
Now, imagine all people on bail were actually in prison! Imagine spending five years in prison before a court of law finds whether you are guilty or not. Would it be fair?
Your Excellency have been a victim of the same trend of lies and false allegations of murder. In my adult life, I have watched numerous times when deaths of individuals have been attributed either to you as a person or to your functionaries.
This has happened even in cases where people could have died of natural causes or pure accidents. A case in point which remains strongly imprinted in my mind is the death of Hon. Nebanda of Butaleja which was falsely attributed to you.
Your Excellency, assuming that you didn't enjoy immunity as head of state; and assuming that there was no possibility of obtaining bail pending trial, you would probably be rotting in Luzira; still waiting to be tried for so many alleged murders that you did not commit!
More recently, there is a new trend where deaths of opposition political players are, ipso facto, "murders in cold blood". The death of a member of opposition politics, even those who fall to known medical conditions like acute stomachache comes with endless conspiracy theories pointing to foul play attributed to your good self!
Today, it seems like opposition politics is some form of "immunization" against natural deaths; and that an opposition political player can only fall to poison!
I invite Your Excellency to sit back, sip on your tea and imagine yourself sitting in Luzira prisons, waiting to be tried for all the deaths that have been falsely attributed to you; and further imagine that after 10(ten) years of remand, court finally finds that, in the first instance, none of those persons was killed, but rather, all died of natural causes! Is there anything on earth that would adequately compensate you for the lost freedom?
I have seen you angry that people have abused your wife and yourself. How angry would you be if you were denied your personal liberty for a crime you did not commit? My wish is to, one day, meet you over coffee and you tell me how you would react. But for now, I invite you to leave our bail alone. It is our means of survival.
For God and my country.
Banturaki Bernard is an advocate of the Courts of Judicature.