From Grass to Grace, Councillor Kiyimba's Tale
By MP Bakireke Nambooze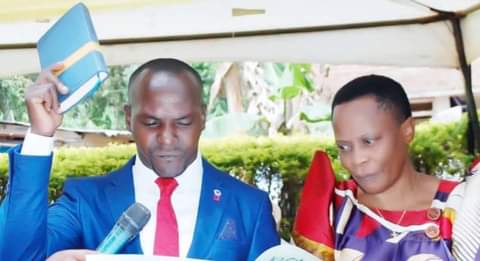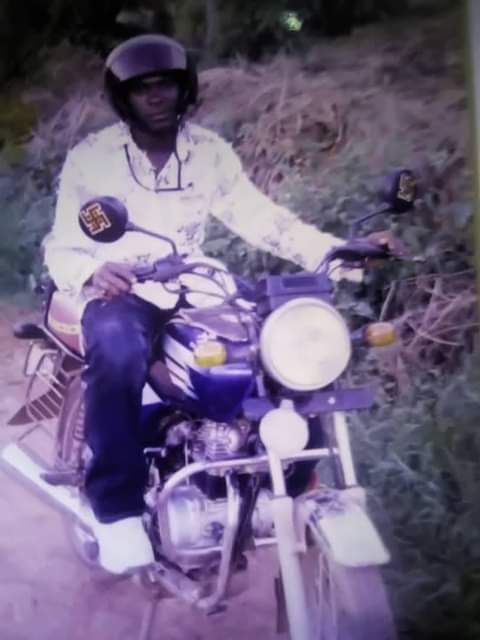 Kiyimba on his motorcycle
The amazing story of Fred Kiyimba, a young man who jumped onto a lorry carrying potatoes to look for a job. His parents in Bugere – Kalisizo were failing to raise his fees.
The Lorry's destination was Mukono. The next day Kiyimba started working as a luggage- carrier in Kame Market but had no place he could retire to at night.
Advertising

Soon he was apprehended for sleeping in the market. One kind woman in the market took Kiyimba to her home and allocated him part of the space in her store. A few months later, Kiyimba learnt to ride a Bodaboda and got employed as her Bodaboda rider. Kiyimba soon rented a room and continued working as boda-rider. It was around the same time that Kiyimba joined our camp of political activists in Mukono.
In two years Kiyimba saved money and bought his personal Motorbike and thus become self employed. The same year robbers attacked him, assaulted him and left him to die as they rode off with his Motorbike.To date Kiyimba carries big scars arising out of the attack. Fortunately God connected us with him and Mr.Bakireke sponsored him through the hospital. Kiyimba always tells a story of how Mr. Bakireke knelt beside his Hospital bed holding his hand the whole night, while praying for him. My husband and I feared for his life, we thought he was dying.
When Kiyimba healed he asked me to second him for a loan at Centenary Bank having myself contributed half of the bike cost price. Kiyimba became an active opposition supporter to the extent that in 2016 he hired someone to ride his motorbike as he joined us in the campaigns acting as my driver at times.
After the campaigns I offered him a job and since then we have worked together and Kiyimba is one of our children. If I'm not moving out, Kiyimba goes back to his Total stage which he found and started to ride one of his bodas.He is the Stage Chairman.
When Bobi Wine brought up the revolutionary message to the youth, Kiyimba stood as a councillor for Kitete area on a NUP ticket. He won by a landslide. He was sworn in as he chanted that…." Because the Council failed to go to Bodaboda riders, the bodaboda riders have come to the council". At the end of the day, he was voted the Works and Security committee Chairman.
We are assisting Kiyimba to privately study and he will soon sit for the UCE examinations and yes, to me the sky is the limit for this young man. Thanks be to the Lord.
Note; Mr Kiyimba authorised me to share his story to give hope to other struggling youth.
For any news, comments, corrections or observations, please email ugandatodayedition@gmail.com or Whatsapp us on +256 702 239 337