DEMOCRACY CAN BE MOB JUSTICE.
Ronald Ndawula a seasoned politician in Luweero district delves around the tenets of democracy and its surprises that very often manifest in major democratic elections.

Socrates is dubbed as the father of present day philosophy and western civilization which we all cherish and ascribe to.

It's strange to know that Socrates was himself against democracy .
He contended that not everybody should be allowed to vote until when they are trained well enough to judge. In Plato's sixth book, "Socrates pointed out that human choice was motivated by the desire for happiness. Ultimate wisdom comes from knowing oneself.
Advertising

The more a person knows, the greater his or her ability to reason and make choices that will bring true happiness".
Socrates believed that this translated into politics with the best form of government being neither a tyranny nor a democracy. Instead, government worked best when ruled by individuals who had the greatest ability, knowledge and virtue, and possessed a complete understanding of themselves".

He compared a Medical doctor and a sweet shop salesman competing for an elective position.
The salesman will say, this man the doctor will and has been torturing you with injections and giving you bitter concoctions and refusing you to eat and drink some of the good food you really need and enjoy. As for me you already know I wish the best for you and sometimes I give you sweets!
Socrates asked, how do you think the Medical Doctor can counter such a person in an election where the people can't know and tell the virtue of having a doctor as a community leader and sweets are poison?
Socrates, also questioned, when you're on a sea bound trip to somewhere, who would you elect as a person to captain the ship you're travelling into? Is it someone who has experience and knowledge of the sea and ships or anyone who talks well and looking good?
Then why dont you do the same to leaders of the countries and communities?
Socrates in 399 BC a jury of 500 Athenians narrowly convicted him on trumped up charges and found guilty of impiety and corrupting the youth and was put to death by drinking the hemlock poison.
That's how the best Greek and world brain was killed in a democratic mob justice circumstances.

It must also be remembered that Jesus of Nazareth had healed the sick and enabled the blind regain their sight and many others in challenging situations were rescued. Democracy in its place before Pontius Pilate, the people of Nazareth were asked who to kill between Jesus and the notorious thief Barnabas?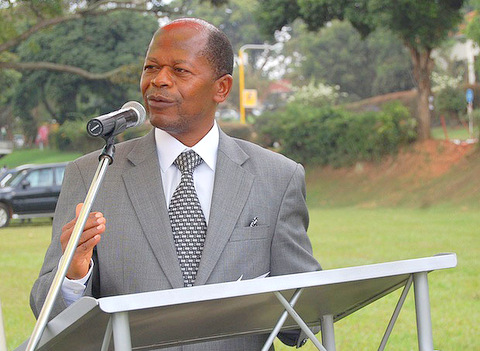 In unison the jury crowd on the day of passover said Jesus should be crucified instead of Barabbas.
On that fateful day the Son of God was put to death by a democratic election crowd.
When I think about the people of Bamunanika who didnt vote Hon. Dr. Muyingo , a man who has selflessly served his people across the spectrum and who never gets annoyed by the actions of the voters to stop serving, I surely concur with Socrates that democracy should be exercised by and for the trained few who can cogitate, ponder and comprehend the true meaning of wellness otherwise the last election in Buganda was mob justice in the name of Democracy.
Ndawula Ronald
Luwero