Case Medical Clinic Slams A Bill Of 110m To Makerere University And Uganda Petroleum Authority As Medical Expenses For their Fallen Employee Prof. Noble Banadda
As COVID-19 pandemic continues to wreck havoc around the world, Uganda, hasn't been spared.
The disease has spread to all spheres of life and is claiming lives indiscriminately. Just in the month of June, a number of notable citizens have changed their worlds at the hands of Corona Virus (COVID-19) and many more are either hospitalised or are at home under isolation battling the disease.
Government of Uganda late May 2021 reinstituted a partial lockdown that was quashed barely two weeks after realising that the disease had manifested in almost all schools and other local communities in the country.
Government announced total economy lockdown in June in order to stem the spiraling effects of COVID-19 infections and death.
Advertising

Although COVID-19 death rate is still below 1% according to the recently released country's ministry of health status analysis, the disease poses a very big threat to the country's public health.
Besides professor Banadda, just in the month of June prominent Ugandans succumbed to the fangs of this dreaded disease, notable among these are:
Everest Kayondo Chairman KASITA.
Regina Mukiibi Mugongo proprietor Uganda Funeral Services.
Gideon Badagawa chairperson Private Sector Foundation among a host of many others.
Who Was Professor Banadda?
Makerere University's Head of Agriculture and Biosystems Engineering Professor Ephraim Noble Banadda was a son of the late James Ssenkungu Ssemwanga of Mattuga Sanga. He hails from Ngonge (Otter clan) of Baganda.
THE LATE PROF. EPHRAIM NOBLE BANADDA
Background and Education

Prof. Banadda was born on May 14, 1975.
He attended the following schools:
Kigezi High School Primary (1980-
1987)
Bugema Adventist College (O-level)
(1988-1991)
Kyambogo College School (A-level)
(1992-1993)
Sokoine University of Agriculture,
Tanzania, graduating with a Bachelor
of Science in Food Science and
Technology (1994-1998).
Katholieke Universiteit Leuven,
Belgium, graduating with a Master
of Science degree in Post-Harvest
Engineering (1999-2001)
Katholieke Universiteit Leuven, Belgium, graduating with a Doctor
of Philosophy degree in Engineering (2001-2006)
Massachusetts Institute of Technology, US where followed postgraduate studies (2007).
Positions held
Professor of Biosystems Engineering, Makerere University (2012)
Chair, Contracts Committee, Makerere University Council
Member of Makerere University Senate
Head, Department of Agricultural Biosystems Engineering (2013)
Council Member, Bugema University
Board Member, Petroleum Authority of Uganda (2020-)
Oliver Tambo Research Chair (2020-)
Member, Mompela Panel
Member, Malabo Panel (2020-)
Director, Uganda Industrial Research Institute. etc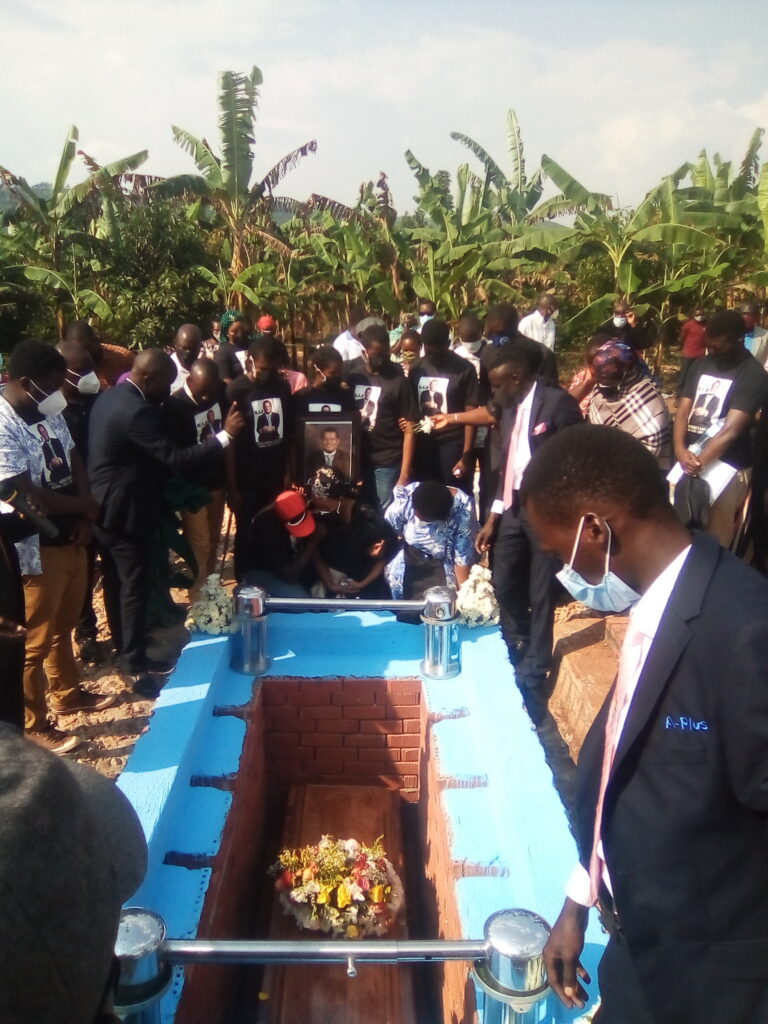 Prof. Ephraim Noble Banadda who succumbed to the World order changing COVID-19 pandemic, was laid to rest at his ancestral burial grounds at Lukooge village, Sempa Parish, Katikamu Gombolola, Bulemeezi County Luweero District.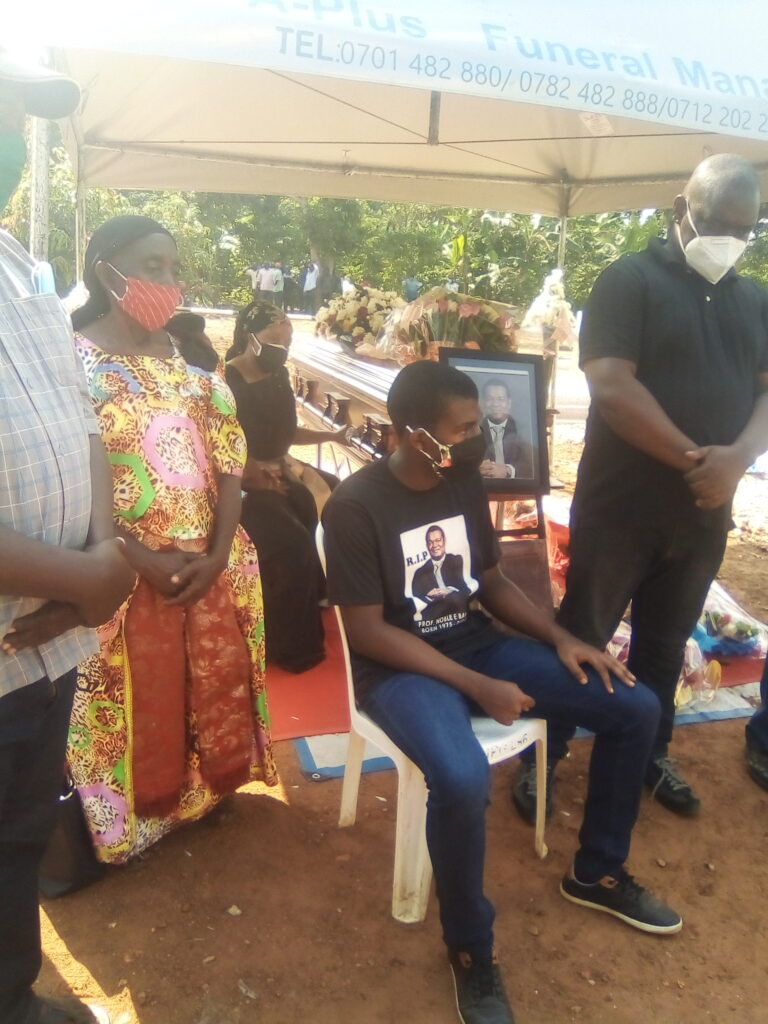 Meanwhile, Case Medical Hospital who unsuccessfully managed treatment of the late professor, presented a bill of 110M UGX as medical expenses to the family.
According to Dr. Jimmy Kitumba, brother to the deceased, the family was "rescued by Makerere University in conjunction with Uganda Petroleum Authority where the deceased has been working as Head of department and Board Member respectively"