Zzaake Contests Confiscation Of His Official Parliamentary Car
On Orders Of Clerk To Parliament, Zzaake's Car Was Impounded From His Home
According the Director of Communications and Public Affairs of Parliament of Uganda, (Mr. Chris Obore), the Clerk to Parliament, decided to take action after MP Zzaake, refused to relinquish the vehicle that was assigned to him by virtue of holding the position of Commissioner of Parliament which position was stripped of him last year.
In a statement Crhis Obore released, he explains the circumstances that prompted the clerk to act against Zzaake's will. "The Parliamentary police on Thursday 12th January 2023 on the directive of the Clerk to Parliament, retrieved from Hon Zzaake Francis's residence , a motor vehicle, Reg. Number UG 0333H belonging to the Parliamentary Commission.
The action was prompted by Honorable Zaake's refusal to return Government property that by policy is supposed to be driven by an official driver.
The Clerk to Parliament had severally advised Hon Zzaake to follow the guidelines governing management of government fleet and return the car but he declined.The police have delivered the car and its safe at parliament parking.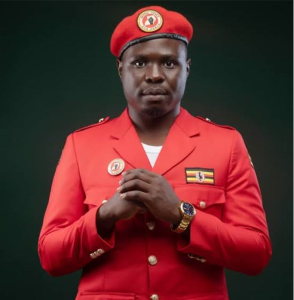 Advertising

MP Zzaake Francis Butebi was stripped off his position of Commissioner of Parliament. This action prompted him to file a case in court contesting the controversial accusations against him. The case is still pending.
Zzaake Reacts
In a statement published on his Twitter handle today, Zzaake had this to say: "Yesterday evening, armed forces acting on the Clerk to Parliament's instructions raided my home and seized the motor vehicle assigned to me as a Commissioner of Parliament.
However, you might recall that through Constitutional Petition No. 06 of 2022, I challenged my unlawful removal from the Commission and any subsequent attempts to deny me the tools I need to execute my functions. At the hearing of that Petition, Parliament's lawyers undertook to respect the court process by refraining from any further action that may disrupt the status quo.
It is therefore disturbing that instead of waiting for the Judgment, Parliamentary authorities have resorted to acting with impunity and in contempt of Court. Their conduct yesterday was a savage attack on the rule of law which renders Parliament subject to and bound by judicial process.
The incident is yet another example of what it means to have leaders and institutions that are neither accountable to the People nor to the law. I am consulting my lawyers on the way forward" Zzaake angrily remarked.