Pleasure Recedes To Misery At A Terrific Speed
Have You Ever Realised How Quickly Pleasure Enjoyment Turns Into Misery?
PLEASURE PURSUIT
We are always in constant pursuit of pleasure because pleasure allows us to run away from our miserable self. Our daily life is a constant struggle for survival and always in turmoil. From this, we want a repetition of pleasure over and over again because when we are indulging in pleasure, there are no problems, there is no worry. There is only bliss and beatitude.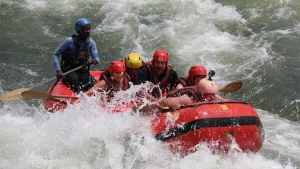 The pursuit of pleasure is what we do. There are different kinds of pleasure, there is sensual, material and spiritual pleasures that we constantly pursue. All pleasure pursuit is an escape from the turmoil of human existence. The pleasure industry is the biggest business world over.
Advertising

We do not want our pleasures to end and from this, advertisers know exactly how to manipulate us into buying stuff we do not need or seek repetitive sensual experiences like sex, travel, going to church, alcohol, drugs, work, etc. I have nothing against pleasure but it seems to me that the more pleasure we pursue, the more pain we find ourselves in because the pleasure release is always temporary and when we are done indulging in our pleasures, we have to return to our miserable existence of our daily struggle for bread and butter.
The human body on the other hand has no interest in pleasure because pleasure kills the sensitivity of the body. In fact, what you call pleasure is pain for the body—if you take pleasure in smoking, it is pain to the lungs. What sustains repetitive pleasure is human thought. Moderation is key but again our idea of moderation differs from person to person.