Journalist Remmy Bahati's Relatives Kidnapped
People Moving In Numberless Drone Car Raided Her Father's Home
Remmy Bahati, a former journalist at Next Media Group at  NBS TV, now practicing her trade in US is crying to however is concerned to unconditionally set free her relatives who were arrested from her 76 year old father's home at Fort Portal.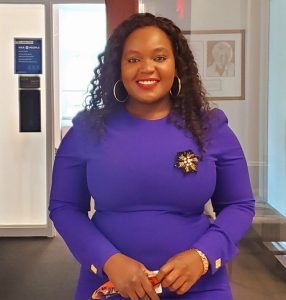 According to Bahati, when she learnt about this arrest, she contacted UPDF spokes person about this act because the kidnappers were believed to be army operatives.
"The spokes person assured her that investigations were going to commence so as to establish the truth."
However this afternoon police acknowledged the raid but claimed that the people they netted weren't the relatives of Remmy.
Advertising

Remmy believes that her relatives may be witch hunted simply because, just recently in line of her duty, she "highlighted a lot of human rights abuses in Uganda and this information reached president Joe Biden whose government responded by sanctioning a number of Ugandan government officials and cancelled an invitation to Ugandan president to attend a UN Conference due in December".
Lately Kidnaps Have Resumed.
What's surprising is that, despite the police acknowledgment of the raid, normal procedures of arrest weren't followed. The infamous Kampala plain clothed security operatives ridding in drone cars, who have, since last years pre-election and after election campaigns have been arresting pro National Unity Platform (NUP) opposition supporters,  were the ones who arrested Bahati's relatives and vandalized some home properties.