Erias Lukwago And The Wrong Hand Of Death
Where Does Gen. Saleh Derive His Political Power?
ERIAS LUKWAGO, AND THE WRONG HAND OF DEATH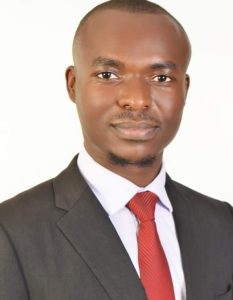 By John Vianny Ayebare_
Because Gen. Salim Saleh is said to have been a fearless soldier, who killed with ease those tough enemies, he was nicknamed _Rufu_ by his fellow fighters. If this account was to be believed, then he can be said to be an angel of death in spiritual terms. But as we know, the rules of war allow such an angel to be blessed for slaughtering those imbecile enemies who had enslaved us in Egypt for that long.
It is an open secret that the reason all that fighting and killing happened was that the people of Uganda had been poorly led by the then "ideologically disoriented" politicians who were corrupt, and sectarian if I am to borrow his brother Yoweri Museveni's words. They drained state coffers for their self aggrandizement campaigns.
Advertising

But that is long time ago.
Erias Lukwago has been a face of opposition in Kampala City rightly said, for the last 15 years. Under the Constitution of Uganda, a multiparty dispensation (a system of governmenace currently in force in Uganda) allows the contestation of different political parties for leadership of the country. The same Constitution establishes organs of government and separation of powers of the same organs.
All the above, however, must be in consonance with Article One of the Constitution which is to the effect that ALL POWER BELONGS TO THE PEOPLE.
The implication of that statement is that people will determine all the affairs of the country, how it is managed, how it spends money, and how justice is delivered. One way of achieving this very tenet is through elections which must be free and fair for them to have the signature of the power of the people.
Erias Lukwago was first elected in 2006 by the people of Kampala Central as their Member of Parliament, then in 2011 as the Lord Mayor, and voted again in 2016 with 82%, and once again in 2021. On the other hand, Salim Saleh is only a coordinator of the failed program known as Operation Wealth Creation which took over a disastrous earlier agenda known as NAADS of which my people of Kanungu district have nothing as its memorial.
It is therefore true that Erias Lukwago is exercising directly the powers entrusted to him by the people while Salim Saleh is exercising delegated powers from his brother Yoweri Museveni who is the president of Uganda through absolutely questionable electoral process.
Sane Ugandans would pose and ask a few questions:
1. How does a man who is a coordinator of a programme withdraw "political support" for a person elected by the people?
2. How did such a man aquire such political power to render to others yet he is merely exercising delegated powers?
3. Should we say that the "support" he renders to politicians is part of the budget of the Operation Wealth Creation?
4. Where does he mine the money, (or the power) to answer and solve political problems?
On 14th May 2022, the government newspaper ran a story to the effect that fourteen million Ugandans are mentally sick. Unfortunately they did not disclose whether most of them work in media houses, or whether most of them are the so called elites, or whether most of them are social media users. For a people that fails to question where such a man derives his power from but chooses to stone the victim, leave a lot to be desired.
It doesn't matter whether Lukwago received the support or not, what matters is the lifting of the veil of what has been the problem of Uganda for the last 37 years – the capture of the state.
A) that it is true a person who holds no political office can direct those with people's mandate to do or not to do something, simply because his qualifications is being the brother of the president.
B) That it is true people of all walks of life will kneel before a man for them to heal their financial leprosy because he carries the state coffers everywhere he goes not because he is the Governor Bank of Uganda but because he is a brother of the president.
C) That the media will not ask him hard questions as to where he derives such powers to bless and curse politically at leisure not because he is anointed but because he is the brother of the president and no media house dares him.
D) that such a man would choose to give support in silence but withdraw it in public domain.
Instead, we must not crucify Erias Lukwago, we must not stone him. The question should however linger: if we treat the victim of this state capture as such, what happens if they allege a more grave matter against you and I in the same manner in the future?
I will cry out loud to all nations that state capture is a very dangerous scorpion. In a country where a single family acts as Governor of the Central Bank, the head of parliament, the chief of the judiciary, the master of the army, the overseer of investment, the god of civil service, the majesty of elections, then I cannot say it is only Erias Lukwago in the ugly hands of Rufu, but rather our generation and our posterity.
*JOHN VIANNY AYEBARE*
Nyamirama, Kanungu
vianneyja@gmail.com
_The writer is a student of Law focusing on Constitutionalism and Jurisprudence at Makerere University_