58 Years Twins Wasswa And Kato Rowing Their Boats
They Are Parents And Grand Fathers Now
Uganda Today:Born in the beautiful place of Buganda at Ntenjeru Health Centre in Kayunga Bugerere, to deceased Isaac Ssekirevu Lutaaya Salongo and Mega Namala Nalongo, Godfrey Kibugo Kiganda Wasswa and Christopher Muganga Kato, were on Thursday May 20,1965 ushered onto this planet. Born from a family of 11 siblings, Wasswa and Kato are the second last in hierarchy. They are currently residents of Kawempe Division Kampala.
About Their Parents
In 1942, both Parents moved from Bulemeezi,  one of the 18 counties of Buganda, present day comprised of  Luweero and Nakaseke districts, the father having been posted by His Majesty the Kabaka of Buganda Sir Edward Muteesa, to serve as a secretary at Bbaale sub-county in present day Kayunga district.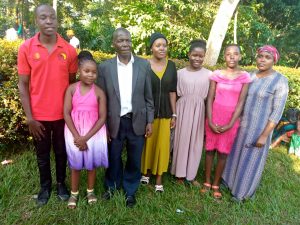 Twins Early Life
Advertising

Just as the Baganda culture dictates, Wasswa and Kato were pampered to the brim especially by their mother because they were her last born. They were accorded all pleasantries a typical Baganda peasantry parents would avail to their twin children including but not limited to uniform raiment at home, served on uniform, very hard to break but essentially breakable transparent cups with saucers of glass texture, uniform plates and this uniformity would be applied under all similar care any parent is expected to offer to their twin children. They grew up as special children with all those revered sentimental attributes the Baganda attach to twin children.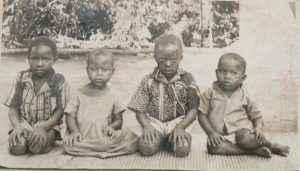 1966 Mengo Crisis, Twins Survived Becoming Fatherless
Just after one year, on May 23rd 1966, Milton Obote ordered the invasion of Sir Edward Muteesa's palace at Mengo where thousands of ill armed Kabaka's men who had taken it upon themselves to defend their Kabaka were burnt to death. The Kabaka called for his subjects to defend him, and many responded including Ssalongo Ssekirevu who left the baby twins for call of duty to defend the Kabaka. The twin's father survived after the Kabaka realised that his men were overwhelmed and were dying in numbers, he ordered the remaining subjects who had converged to defend him, to vacate the palace. The Twin's father was among those who were ordered to leave. The Kabaka remained with a few bodyguards who were lightly armed with hunting rifles, especially as compared to those of the army units. Two days after, the palace was surrounded, the palace was overrun and set alight. Kabaka Mutesa II himself escaped from the palace during a cloudburst in the middle of the battle.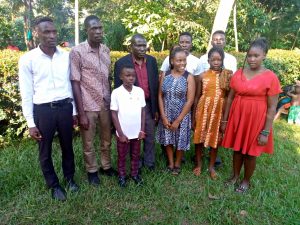 Their Education
At the age of 7, in 1972 Wasswa and Kato started school at Kanjuki Uganda Muslim Education Association (UMEA) primary school. This was the the dictate for pupils to start school at that age, because there was no nursery schooling at that time especially in rural settings. In 1976, during Amin's time,  three prominent Muslims who were parents of majority pupils at Kanjuki UMEA, namely Hajji Asad Ssentongo, Hajji Badru and Hajji Kitagenda were mysteriously murdered and their remains were never recovered. This incident led to the collapse of Kanjuki UMEA primary school where Wasswa and Kato  had started their school journey.
School Misfortune Hiccup 
Unlike present day schools, there was scarcity of schools yet pupils were many, Wasswa and Kato's father exhibited reluctance to enroll the twins in the nearby church of Uganda Kanjuki primary school for the intake of pupils for the year 1977, by the time he decided to do so, there were no vacancies for the twins. Thus the twins missed school for the whole year of 1977, yet they had been promoted to primary 5.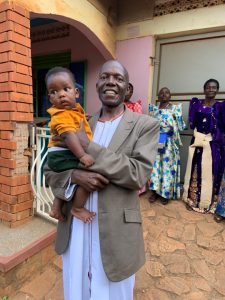 To circumvent the undesirable misfortune, at the insistence of the mother, the father this time booked vacancies for the twins for the intake of 1978 early enough but with a year's lapse at home, teachers decided to make the twins resume school by repeating primary 4. They wrote their primary leaving exams at Kanjuki Church of Uganda primary school in 1981.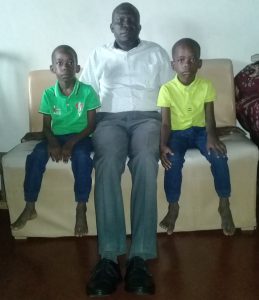 The twins proceeded for secondary education at St James Senior Secondary School and Jinja Senior Secondary school for Wasswa and Kato respectively, before joining  Kakira Senior Secondary School from where they wrote their ordinary level exams in 1985. That year, Museveni's guerilla skirmishes had intensified forcing UNEB to provide two different sets of exams for eastern and northern parts and for the central and western parts of the country. Schooling in Jinja, Wasswa and Kato were caught up in that messy situation in which ordinary level results for the eastern and northern parts of the country were bungled up with so many mismatches for students results.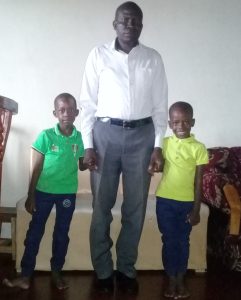 Because of this, Wasswa bowed out school earlier and dived into business  trading in Sukaali  Ggulu from Busoga to Kampala while Kato pursued his advanced level of education at Kasawo Senior Secondary School and wrote his exams in February 1988. Kato, there after, in his pursuit of developing a career enrolled at the United Kingdom Chartered Institute of Marketing to pursue a course in professional sales and marketing.
Sons of Wasswa and Kato: Noah Lutaaya, Ssembatya Patrick, Lule Warren Christopher Muganga and Mayombwe Crispus entertaining their parents and Ngonge (Otter) clan kindreds at their recent family meeting.
Twin's Careers
Wasswa excelled in business over the years abandoning the Sukaali Ggulu business and diverting to real estate business and as well serving Kawempe division citizens at local council 1 village administration.  Kato pursued his career in marketing working at Silver Springs Hotel, New Vision Printing and Publishing Company, Uganda Funeral Services, New Media African Woman Magazine and later reverting to his erstwhile trade of being a media manager by founding CMK MEDIA SOLUTIONS the publishers of Uganda Today and Uganda Leero, www.ugandatoday.co.ug newspapers. Currently the two titles are  published online having been pushed out of print by the devastating effects of COVID-19 in 2020.
Twin's Family Life
Wasswa got married to Scovia Nabakyuuka much earlier in 1987 and the two were blessed with their first child Makabugo Solomon in 1991 followed by 7 others, while Kato got married to Sanyu Naava Gorreth in 1994 and God blessed them with their first child Lunkuse Norah Muganga in 1995 followed by 5 other siblings. The twins are happy residents of Kawempe division and are now grand fathers.
Life Threatening Episodes
Wasswa– During our infancy, we used to be attacked by illness concurrently but there's an episode of malaria that attacked me alone to the extent that I was admitted at Kayunga hospital. Seeing the critical condition I was in, father called on a relative Kiranda who responded very fast to drive me to the hospital.  Doctors informed mother that had they taken further ado without reaching hospital, perhaps my life would have ended.
In 2008, another misfortune befell me when I was hit by Kampala iron bar hit men while returning home. The hoodlums hit me on the forehead and left me in a pool of blood, however as luck would have it, i regained my sub consciousness, walking staggeringly, I reached my house and fell in the door way, as my wife reached out to open for me. She immediately called Kato who drove very fast to take me to Mulago hospital for first aid and subsequent appropriate medication. I am hypertensive and I routinely take medication as prescribed by my doctor.
Kato- Unlike Wasswa who is hypertensive, due to my strict life style of doing regular exercises, I have managed to guard against attacks of non communicable diseases. I have thus, been sailing on calm waters health wise save for  an on and off swollen eye that I used to suffer from during my early years.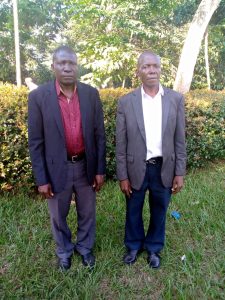 Encounter with a domestic ram: We reared a flock of sheep among which was this notorious ram that would knock down any object infront of its view. In fact taking it for pasture tethering, one would hold the rope just at its neck so that you don't give it a distance for it to aim and launch an assault. Unaware that I was standing infront of this ram, it aimed and knocked me sending me to the ground with a big thud of a little body. This happened during the presence of father, who ordered for its slaughter immediately, something he had refused to do despite its known notoriety to the family.
In 2018, at 53,  I suffered from continuous hiccup (synchronous diaphragmatic flutter or singultus) which was successfully managed by doctors in just hours of admission at a Ntinda clinic.
In 2019, I also under went a minor surgery of inguinal hernia and  I  got rid of it since then. I also hold a Prudential life insurance policy something which I encourage people to undertake. I am an agent for Prudential Insurance, Contact me on +256 702 239 337 so that we can get to go Prudential.
What Their Children Say
I view my Dad CMK as a resilient God fearing, stern, hard working man who taught us all to  love and care for people especially orphans. We weren't all that affluent but lived a modest life with a number of his nieces and nephews whom dad brought home even before we were born. I will always cherish you for your love guidance, comfort and encouragement. More than a dad, you are my hero, coach, and mentor, always pushing me to become the strong person I am today. I cannot thank the Lord enough for your enormous generous heart that we grew up witnessing!
"Be kind and always extend a helping hand whenever you can, with no expectation of a reward or gratitude". Those words of exhortation will for ever be echoed in my heart and serve as a biggest lesson I use to navigate life and I am glad I attended that class attentively. Mr.Christopher Muganga Kato my dad, the Almighty is surely still doing good in your life because of the stamp you imprint on people's lives, and until He is done (which is not soon), I do pray for your best life is yet to come. I decree in Jesus's name!
 Daddy Wasswa, I will forever cherish you.
Galore, happiness, health, wealth and God's favour as you embark on the journey of your 58th year my parents – Mr. Wasswa Godfrey and Christopher Muganga Kato (Mr.)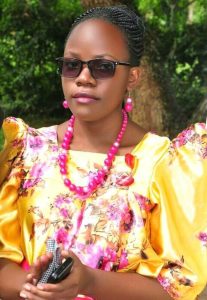 Well I have a lot to say but let me be brief. Dad thank you so much for being a great Father not only to us your biological children but to everyone we've lived with, thank you for that unconditional love. Thank you for working selflessly so that we can have a bright future. Thank you for teaching us great  basics of life above all you've taught us to love people even if they hurt us . You deserve all the world treasures . Happy birthday Dad Wasswa and Happy birthday Dad Kato live long to see and carry your great grandchildren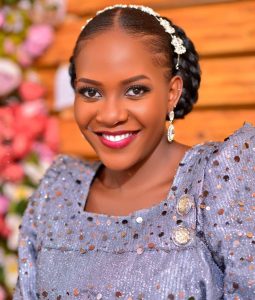 Happy Birthday Dad, CMK; Christopher Muganga Kato. 20th May every year is a memorable day not only because it is dad's birthday, but a day a great personality was born. I count myself lucky and blessed for being raised by a strong holistic hand. Daddy is a person who values education and intellectual power. Growing up we did not celebrate lavish birthdays but daddy would repeatedly tell us, "Education is the only gift I can give you."  I strive everyday to be as intelligent as my father. When it comes to God, CMK puts God first. Sundays were for church and good food to celebrate the day of God. Daddy is a person who believes in family and bringing people together. He makes sure we get to know our kin and keep in contact with them.

58 years Mr.Christopher Muganga Kato and Mr. Godfrey Kiganda Wasswa. May God always enlarge your territory. We are what we are because you broke your back for us.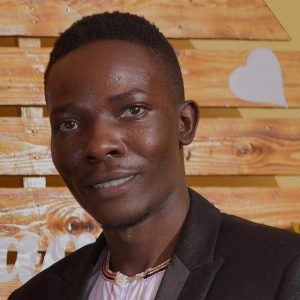 Ssembatya Henry Patrick: Professional Graphic designer. Working at Spring brands located at mini price as a graphics designer branding of all types of banners, stickers, posters, t-shirt printing, embroidery and many more. Am very grateful and honoured to be chosen to write something about my Daddy Mr Wasswa Godfrey Kiganda, he is a hero, a mentor and a best Dad of all times. Words cannot  express what I feel. From the time I was a small child, I've always felt secure in your care.The comfort that came from climbing into your lap, and feeling your strong arms hands holding me securely.You made time just to crack jokes every time you were home just to put smiles on our faces. I now know how tired you were after working all day, but you would tell us to watch soccer with you , and that made us big soccer fans. You have been the best Dad when raising us up to where we are now, the way you always called us when one made a mistake to counsel us all and show us the right pass manifests what a best Dad you are.  You raised many non biological children who till now treat you as their Dad too. This upbringing has nurtured me into a man who has love for everyone irrespective of the nature or family background. You have taught us to always be faithful and patient in whatever  we do. 58th years Dad Wasswa Godfrey and Dad Christopher Muganga Kato
Regrets In Life
Kato regrets the fact that they were born second last in the family of 11 siblings, effectively depriving him of the African culture chance for children to fend for their parents and allowing them play with their grand children. Indeed, unlike Wasswa whose first born, father had the privilege of naming him according to the Baganda culture, my first born came two years shy of fathers death in 1993. I also pray that with our motherland bloated 529 members of parliament, one time I should get a slot to represent the 'elderly disabled' since I was born with no nail In my right hand small toe.
Appreciation
Both Wasswa and Kato believe that ingratitude doesn't hold a room in modern life, they thus wholeheartedly and unreservedly thank their parents who changed their worlds, father in 1993 and mother in 2014.
Born at the bottom hierarchical pattern in the family, during the time father had remained with a few years to retirement, all that the twins knew as their parent's trade from which they got money for tuition, was brewing local brew (Omwenge Omuganda) and harvesting coffee. Twins participated fully in the two trades. The twins are experts in the process of brewing Omwenge Omuganda.
Heartfelt gratitude from the twins also go to sister cum teacher Miss Samallie Ssensonga, who despite her meagre pay, anchored the twins for their ordinary level education in Jinja from 1982 – 1985.
Their Spouses Nabakyuuka  Scovia and Sanyu Naava Gorreth are such wonderful wings that were pegged to their bodies thus acting as unwavering propellers  for this long uninterrupted steady flight.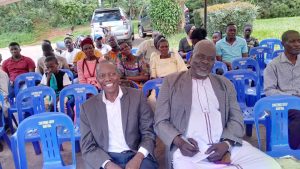 Some Queer Beliefs About Twins In Buganda
The Baganda (especially), and some other Ugandan tribes would revere them to the verge of worshiping them as demi gods!
Civilised with their unmatched administrative, cultural and political organisation on the African continent, the Baganda believed that twins were demi gods to the extent that during rituals of initiating them, unprecedented vulgarities would be uttered with abandon to signify the uniqueness of twins.
At the umbilical cord fall off stage, mothers would keep them until the time of initiation rite of twins where a mother would be required to present the umbilical cords, for the not so careful mothers who would fail to present the cords, a barkcloth would be laid in a bush or a garden with outgrown weeds in the morning sun shine when different insects begin to jump out of their night shelters, the first insect to jump onto the barkcloth, would be trapped and together with a particular shrub (Ebbombo) that would be woven in an oval shape,  be tied in the barkcloth for the first twin to be named after the actual twin Wasswa or Babirye for a male or female twin respectively. Another barkcloth would be laid and trap another insect that would be woven in the same way but would be slightly smaller and that would be named after Kato or Nakato for a male or female twin respectively. However, for careful mothers who securely kept the umbilical cord of twins, would be asked to produce them so that they are tied in bark cloth in the same way they do to those tied together with insects. These are adorned with cowrie shells all around.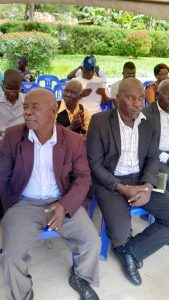 These would then be wrapped in other barkcloths and sacredly kept, occasionally the parents and clans men would get them out and wear them around their necks in the same way Catholics wear rosaries, they would give offertories and ask for blessings from the woven images of twins!
A father and a mother of twins up to today, would take on the title of Salongo and Nalongo respectively to distinguish them from other ordinary parents.
A mother of twins would be at liberty to go and reap food from other peoples gardens without permission on the pretext that she is going to feed twins!
Death would not be announced on twins, but in case of their deaths, they would say, they have ascended!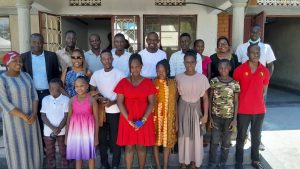 Unlike the Ibo in Nigeria, for the Baganda, twins were supposed to grow up in the same home with same privileges accorded to each.
A child whom the twins follow is renamed Kigongo and the one who follows the twins is named Kizza.
The first male twin is named Wasswa and the second male twin is named Kato, females are named Babirye and Nakato respectively.
In the US, a culture of celebrating twins was started and in Uganda in the recent past, The New Vision imported it, celebrations of twins is now on the year's calendar during the month of August.
There are so many mysteries about the twins that are not mentioned here but all were vanity.  Kato and Wasswa, together have rowed their boats for the past 58 years, we join them to wish each other a happy 58th birthday anniversary while  they are both grand fathers.
Wasswa and Kato would like to thank God that they were not conjoined twins as it happens at times. To those they may have stepped on  toes on their fabulous journey of 58, they profusely apologise. To their children and the rest, they say, it was on  the 20th day of May 1965, in the beautiful place of Buganda that their mother Mega Namala Nalongo (RIP) trekked 1/2 a kilometre journey to usher them into this world.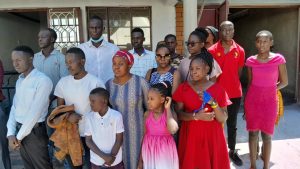 For any news, comments, information or recommendation you would wish to share, please email ugandatodayedition@gmail.com or send whatsApp message on +256 702 239 337