Tourist Sites In Rwenzori Region
Kasese Rwenzori Region Has An Avalanche Of Tourist Attractions You Shouldn't Miss
Uganda Today: LOCAL TOURIST PLACES AND ACTIVITIES YOU CAN ENGAGE WHILE IN KASESE DISTRICT AS A DOMESTIC TOURIST
Our journey to brand Destination Kasese, the Rwenzori Experience; requires us to know what tourism features or activities are in the neighborhood community.
You can visit the following tourists sites within the local community of Kasese.
1. KIWA HERITAGE.
It is located along Kasese Kilembe Road approximately 2km from the Kasese Central town. It has hot springs and a museum that reflects the culture of the Bayiira community in Rwenzori.
Advertising

2. *Kisinga Cultural Site.*
It is located at Kagando in Kisinga Town council. It hosts the monument of the great men who were buried in one grave around the year 1921. The story of Nuamutswa, Kapolyo and Tibamwenda has a position in the Culture of Bayiira.
3. *Nyabahasa twin falls* .
The waterfalls are located on River Nyamughasani in Bukonzo East. It is a twin fall and is administered by Nyamughasani Mountaineering services.
4. *Kitholhu swinging bridge.*
The bridge is located on River Lhubiriha in Kitholhu sub county. It is a touristic bridge that reminds of the Nile bridge in Jinja.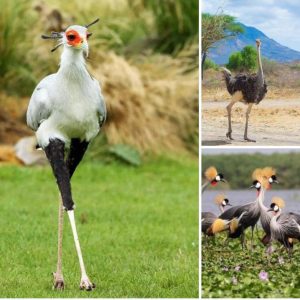 5. *Rukoki waterfalls.*
The falls are located on River Rukoki at boundary of Rwenzori mountains National Park. It separates Mbunga and Rukoki Sub counties near Bughalitsa village.
6. *Babinga Cultural Heritage Site.*
The site is located at Bughalitsa village of Rukoki Sub County. It hosts the graves of the elders, ancestors and chiefs of the Babinga Baghalitsa clan who are Cultural leaders of the Bulembia-Bunyangabo Chiefdom in Rwenzururu kingdom.
7. *Kilembe Copper Mines.*
This historical mining place is located in Bulembia Division of Kasese Municipality. It is found along River Nyamwamba Valley, one of the fresh water river at Rwenzori Mountains.
8. *Sebwe falls.*
The falls are located on River sebwe in Kasese district. The falls are unique and is always visible with a rainbow more often.
9. *Mahoma lake.*
The lake is located in Rwenzori mountains National Park with an easy access in one day. The visit to Mahoma lake is an experience that is memorable.
10. *Kororo falls.*
The falls are found in Kyondo sub county in Bukonzo East constituency. The water fall justifies the uniqueness of nature at Rwenzori Mountains and is worth a visit that creates long lasting experience for tourists.
11. *Tsurunga caves and Rock.* The caves and rocks are found in Kitholhu sub county. These were used as hiding place for safety during dangerous times and around it, there is Kithakakisa camp site managed by Lhubiriha Conservation and Tourism organisation (LUCTO).
12. *Master of campfire.*
You can engage in an enjoyable camp fire at Mbunga community campsite. Mbunga community campsite is located in Mbunga sub county and managed by Rwenzori Action for tourism services.
13. *Katwe salt lake.
The historical salty lake is found at Lake Katwe Kabatooro Town Council. It well known for community based tourism and is located in the neighborhood of Queen Elizabeth National Park in Kasese District.
Lake Katwe is the home to the three lakes that's lake Edward, Munyanyange, Katwe salt lake best known for fish, birds (flamingos) and salt in Kasese District
14. *Bulemba Cultural tombs.* The tombs host the grave of Isaya Mukirania the first King and father of His Majesty Charles Wisley Mumbere Iremangoma the current king of Rwenzururu kingdom.
15. *Kilembe Mines Golf course.*
The historical golf course is good for playing golf. It has 7.5km golf course trek that creates an amazing experience! Play golf! Trek the golf! Enjoy the golf!
16. *Mubuku Irrigation Scheme:* The scheme is excellent for agro tourism and research with a variety of trees, crops, animals and also known for biodiversity conservation. It is located in Kasese Municipality along Kasese-Fort portal Road.
17. *Rwenzori Founders.* The place is found at Kemihoko community in Kasese Municipality and is known for sculptures and awesome leisure activities fit for both domestic and international tourists.
18. *Ikamiro Royal Palace.* The palace is found at Butsumba Muro along Kihara Road. It is known for activities such as Horse ride, Ostriches, Camel ride and other Community leisure activities. It is found near River Nyamwamba Valley with Butsumba hills view.
19. *Kiriba Kyathumba Hot springs:* The hot springs are found along Kasese-Kilembe Road a few meters from Kiwa Heritage. The place is known for Village walks, naturally hot water, and other leisure activities.
20. Katwe wildlife Sanctuary. It is located in Katwe Kabatooro Town council 56km South western of Kasese District Headquarters. Katwe wildlife Sanctuary is a well known habitant for both Flora and fauna and it is believed that it where the world breathes from. (World nose or enyindo ye nsi).
The above are places and activities for community tourism.
Kasese has lakes including Lake George, Lake Edwards and other fresh water bodies on which one can do a lot of adventure like Boat cruise, bird watching etc.
Kasese has National parks such Queen Elizabeth National Park, Rwenzori Mountains National Park and game reserves with different species of animals and vegetation.
Rwenzori Mountains are snow caped with beautiful valleys and freshwaters. It has the highest peak in Uganda called Margherita which is also third highest on the African continent.
The article is intended to promote community tourism at Rwenzori Mountains.
Kameli Zepha Bwambale
kamelizepha1990@gmail.com
+256 777 048 952