She Pioneered Into A Novel Trade: Regina Mukiibi Mugongo
Uganda Funeral Services Undertakers Owe Existence Of Their Trade To Regina Mukiibi Mugongo
The name Regina Mukiibi is synonymous with Uganda Funeral Services, a company she founded together with her late brother Katamba.
Regina Mukiibi Naluyima Mugongo September 09, 1954 – June 29, 2021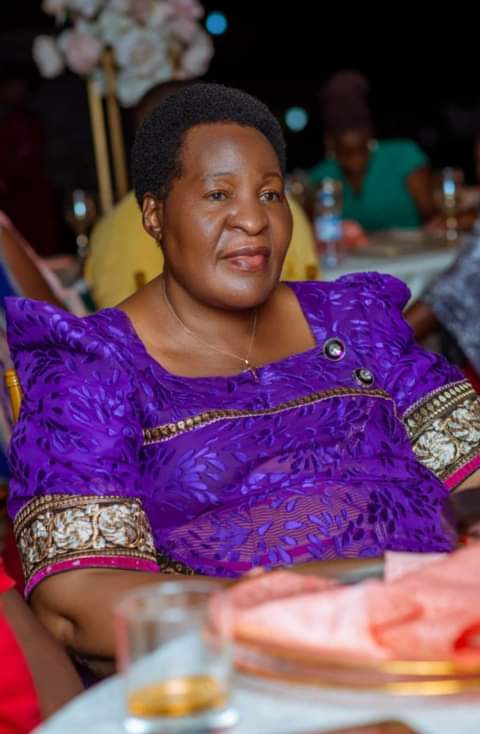 Regina Mukiibi Naluyima Mugongo, was a lady made out of "steel" to say the least about a woman of valour who founded Uganda Funeral Services the pioneer professional funeral services undertakers in Uganda, which was registered in 1996.
Her co-founder of the company was her brother the late Fred Katamba an ex-seminarian with the Consolata Missionaries and a professional lawyer. Regina Mukiibi an ex-banker with the former Uganda Commercial Bank, dived into private sector and started a tour and travel company housed at Mitchel Cotts house in Kampala immediately after leaving the banking industry.
Advertising

It was during her travels abroad that, she was exposed to a unique business of funeral undertaking which attracted her attention to the extent that she decidedly brought the idea of its implementation in Uganda. It was such a daunting task for the conservative Ugandans to embrace a "foreign culture" unheard of by Ugandan society, because funeral and burial undertakings were purely a communal affair. " So bringing it here and doing it at a fee was looked at as an abomination by our society" Regina used to stress to whoever would wish to know about the start of this novel business. "In fact even the few who embraced our services, used to shun our pallbearers despite the fact that they appreciated our services of decent send off and celebrations of the life of their loved ones"
Her Company Uganda Funeral Services.
Her company got a very serious hitch barely a year after its inception, when her co-founder brother Fred Katamba died. It was a very trying moment for Regina to pick her self up. She however didn't despair, she determinedly embarked on a task of fulfilling a vision that would turn out to be a revolution in funeral undertaking and management in Uganda. Currently there are close to 20 companies involved in the business of professional funeral undertaking.
This economic achievement the country has attained, is courtesy and a clear manifestation of a foresighted innovator in the person of a business oriented individual Regina Mukiibi Naluyima Mugongo. She was in her own class in offering employment opportunities especially to the youth from Universities and tertiary institutions in Kampala. Many, a youth will give testimony to this fact. Regina was a mother not only to her biological children, but a host of orphans comprising many from non relatives. Her company employed many Ugandans indiscriminately without inclination towards gender, religion or ethnicity. The author can authoritatively attest to this fact.
All other funeral under takers currently in the country, are in no small measure indebted to Regina, because all their directors or employees have ever worked directly or indirectly with her pioneer funeral management company Uganda Funeral Services.
Prominent Funeral Undertakings She Performed Before Meeting Her Death.
Her company undertook the burial of the president's mother Kokundeka, the burial of the former president of Uganda Milton Obote, the burial of the late Kyabazinga of Busoga Wako Muloki, the recent burial of the late Archbishop of Kampala Cyprian Kizitto Lwanga among many others.
The company, is currently occupying its own premises, started its services in the Chambers of the founder at Mitchell Cotts building in Kampala. It now offers several core and non-core funeral services to a wide range of clients on a 24-hour basis. It has the largest fleet, the widest range of hearses, own brand of coffins, and it is committed to top-notch professional and compassionate service at all times.
Regina Mukiibi Spurred Her Company To Winning Accolades, Awards and Recognitions.
The company remains in touch with funeral management professionals and funeral Homes in Europe, USA and South Africa; and it is a member of the National Funeral Directors Association (NFDA) (an International body based in Washington D.C. USA) and a Country member of FIAT-IFTA (the World Organization of Funeral Operatives based in the Netherlands) apart from its several memberships with various local professional and trade Associations.
Uganda Funeral Services was recognized by Uganda Women Entrepreneur Limited (UWEAL) with the Best Woman Entrepreneur of the year award 2004 (senior category). Uganda Investment Authority (UIA) recognized the Company with the Best Woman Entrepreneur of the Year 2008 award. Uganda Women Entrepreneur Limited again recognized the same company with a Regional award in sustained growth 2009.
Regina Mukiibi is arguably the most industrious woman Uganda has had in our contemporary history.