Uganda's Lukiah Mulumba Is Now Lieutenant Colonel In US Air Force
Elavated From Major To Leuitenant Colonel
Ugandan born Lukiah Mulumba Nakabembe is now a Lieutenant Colonel in in US Air force.
Lieutenant Colonel Lukiah Mulumba was promoted to this rank on this year's veteran day.  Lieutenant Lukiah Mulumba who is also the founder of Uganda American Sickle Cell Rescue Fund is a very dedicated person who, in no small measure offers her service above self, is a proud mother of a sickle survivor Aliah Mulumba.
Aliah Mulumba was cured of the deadly sikcle cell disease through the procedure of the born marrow transplant that was performed on her in US. She has lived a healthy life since then enabling her to graduate recently.
With her face registering glee, Lukiah Mulumba had this to say.
Advertising

"Please join my sickle family and l as we celebrate "OUR" promotion to Lieutenant Colonel in the Air Force. I am grateful for the love, support and guidance along the way. Pinned on by my daughter Aliah and Mark. Much love to you my SICKLE family."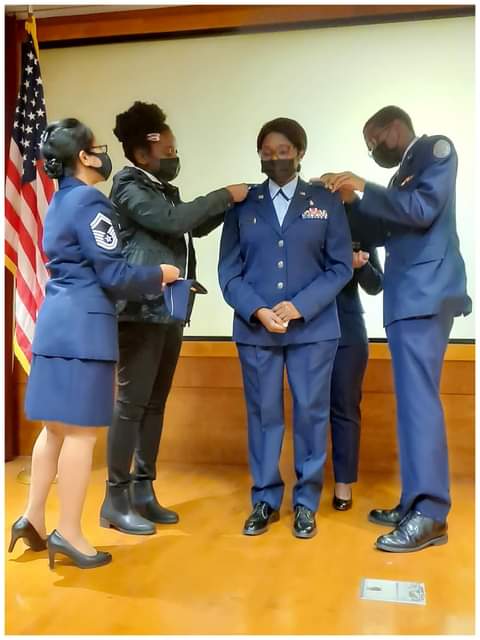 Many Ugandans especially those in US led by UNAA president Henrietta, have sent their congratulations to Leiutenant Colonel Lukiah Mulumba upon achieving this feat.
Uganda Today joins all other well wishers to unreservedly and wholeheartedly wish Lieutenant Lukiah Mulumba this deserved promotion. Hold your head high, hold it bearing mind that time is the only coin you have, it is the only coin you have in your hands, use it profitably because if you don't others will use it to your detriment.